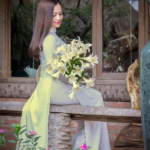 Huánglóng National Park (黄龙) is a natural and historical area of ​​interest in Sìchuān and one of China's most impressive natural wonders.
It is located in the southern part of Minshan Mountain, 150 km north-northwest of the state capital Chengdu.
You can explore these fairytale landscape independently on foot and immerse in the exceptional natural beauty of this UNESCO World Heritage-listed national park.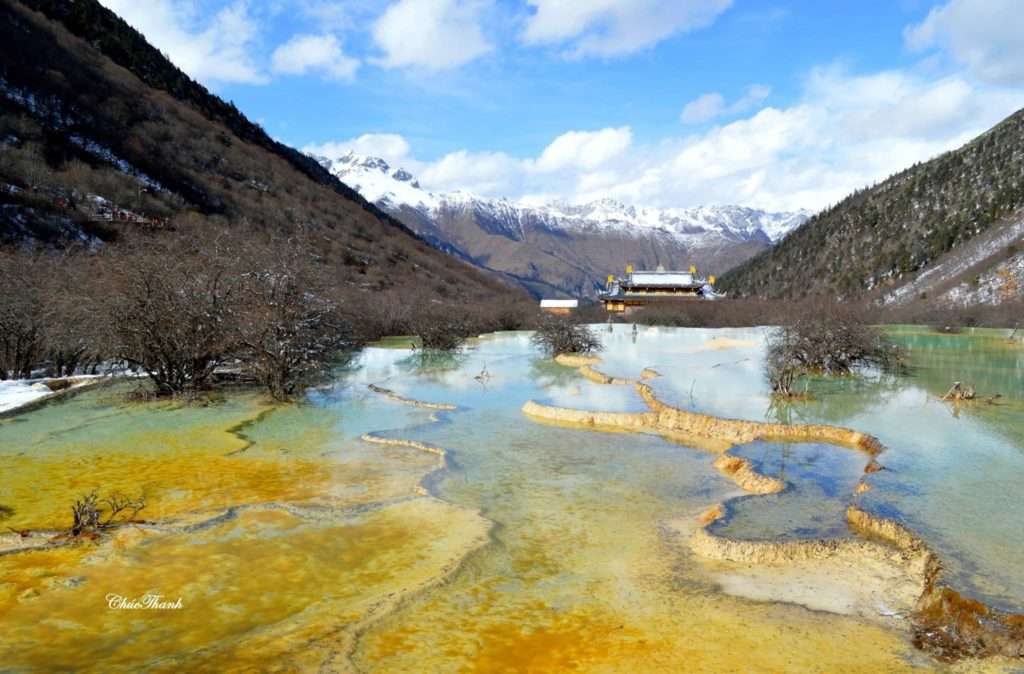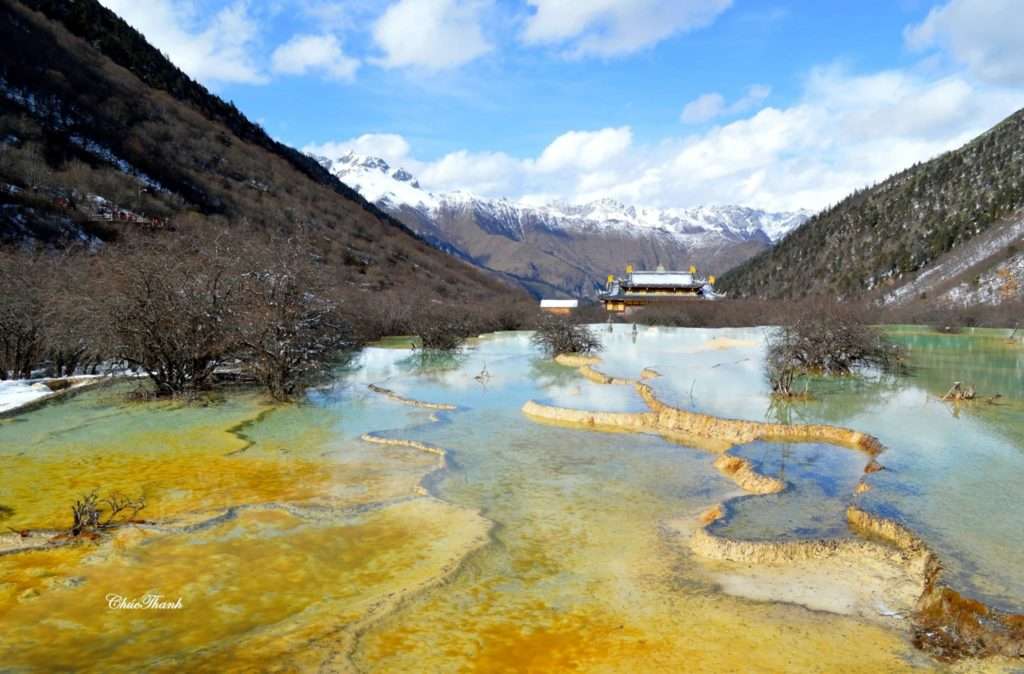 The park is especially known for its limestone formations and travertine landscape. Experience the extraordinary natural splendor of Huánglóng National Park (黄龙). Clean fresh pools, outstanding plant life and not overly crowded. All you need is a detailed map and guidebook in hand.
How to get to Huánglóng National Park (黄龙)?
You can come here directly from Jiǔzhàigōu, Sichuan Jiuzhai Huanglong Airport and Chengdu.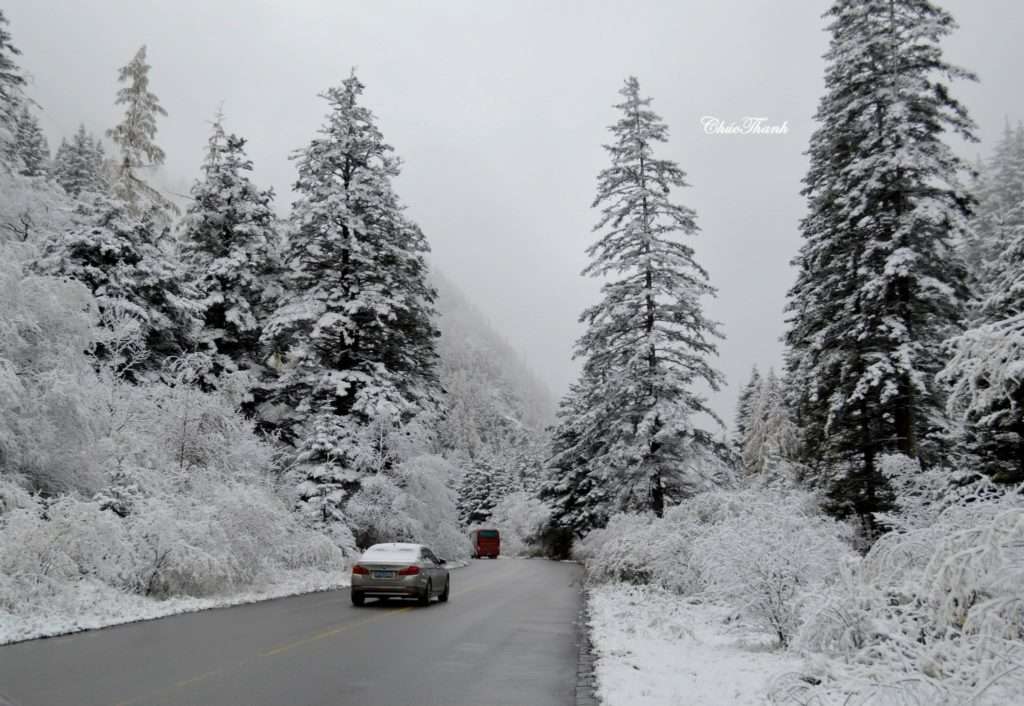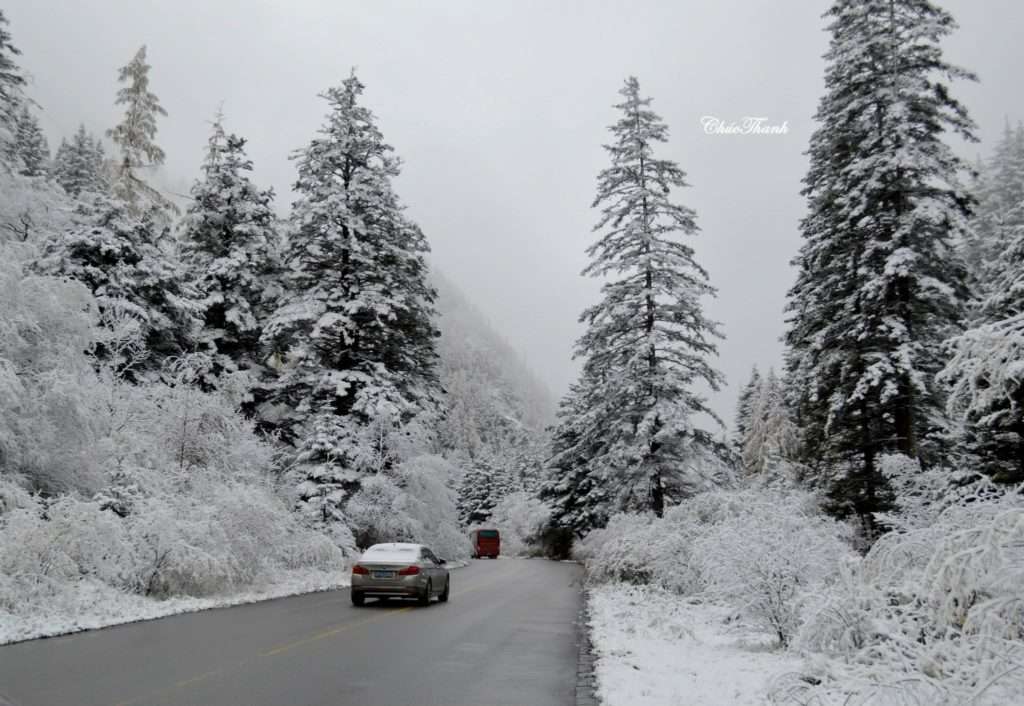 If you want to come here from Jiǔzhàigōu, there are 2 buses depart from this city at 7 am and 7.30 am daily. Travel lasts 3 hours and fee 7 $. To go back, there's a return bus by the visitor centre to Jiǔzhàigōu at 3 pm daily with the same fee.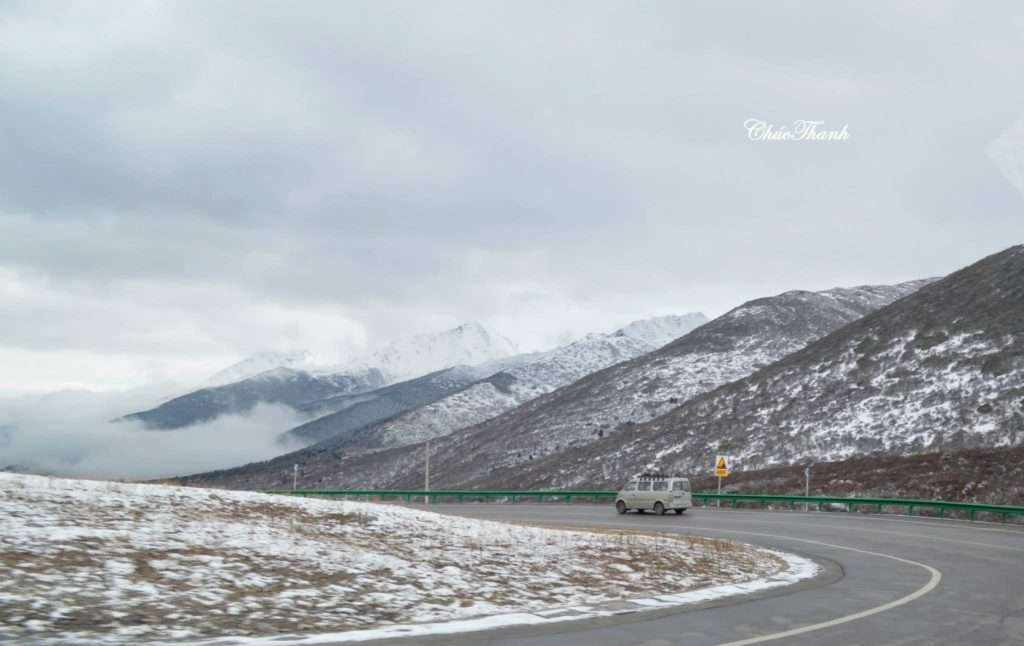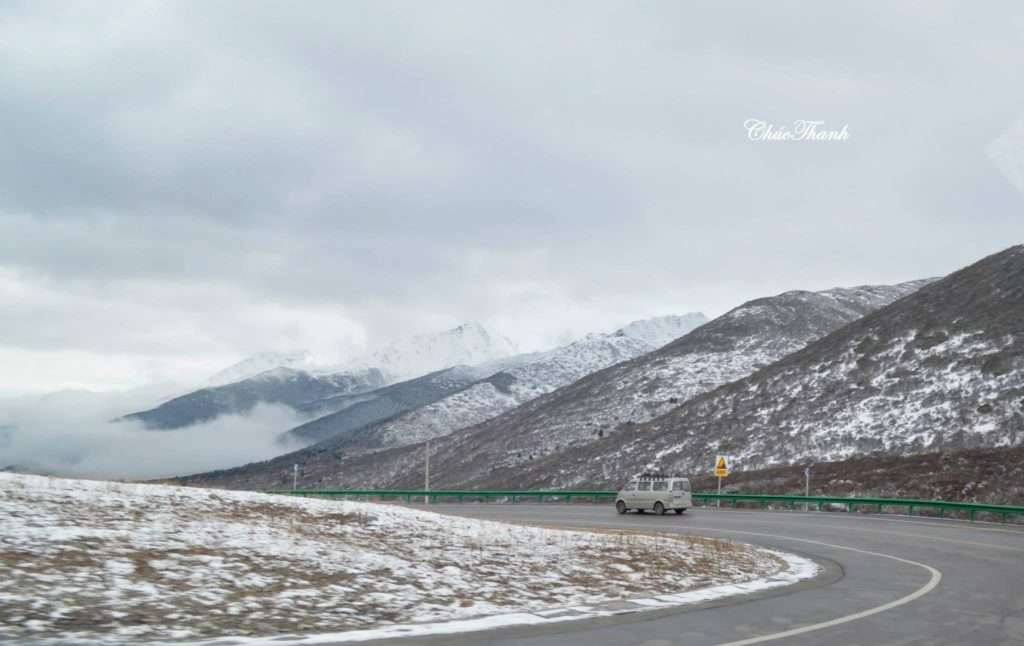 There is an airport shuttle from Sichuan Jiuzhai Huanglong Airport 九寨黄龙机场 for travellers arriving on early-morning flights can take directly directly to Huánglóng. Travel lasts 1,5 hours and fee 18 $. Shuttles wait 4 hours for you before back to Jiǔzhàigōu again. You can see all photos and details about Jiǔzhàigōu National Park here.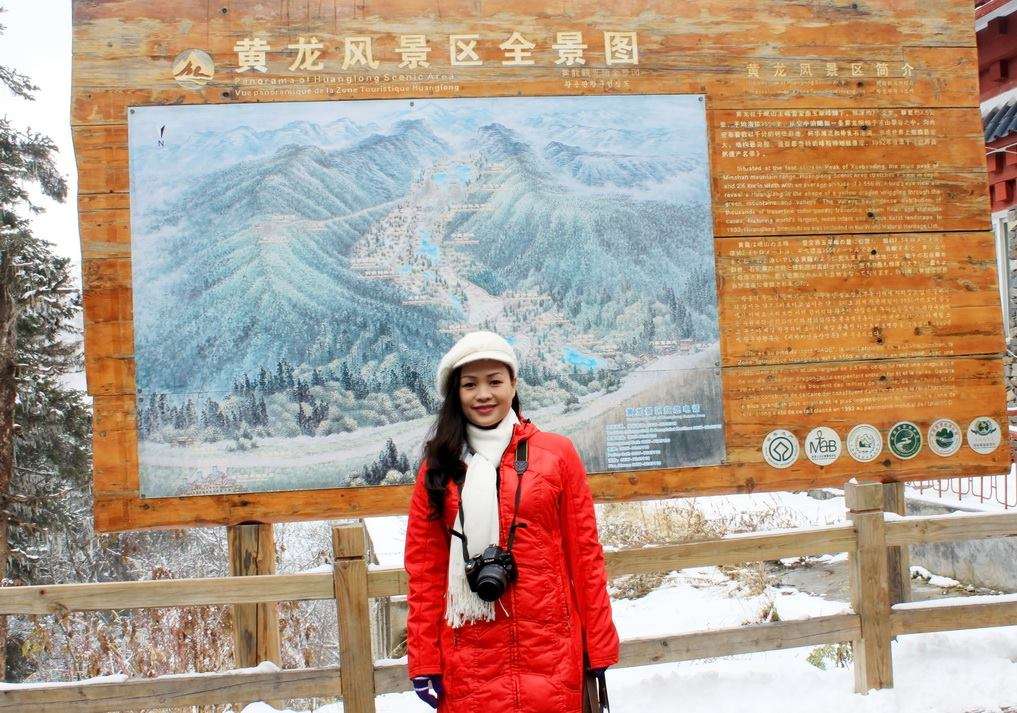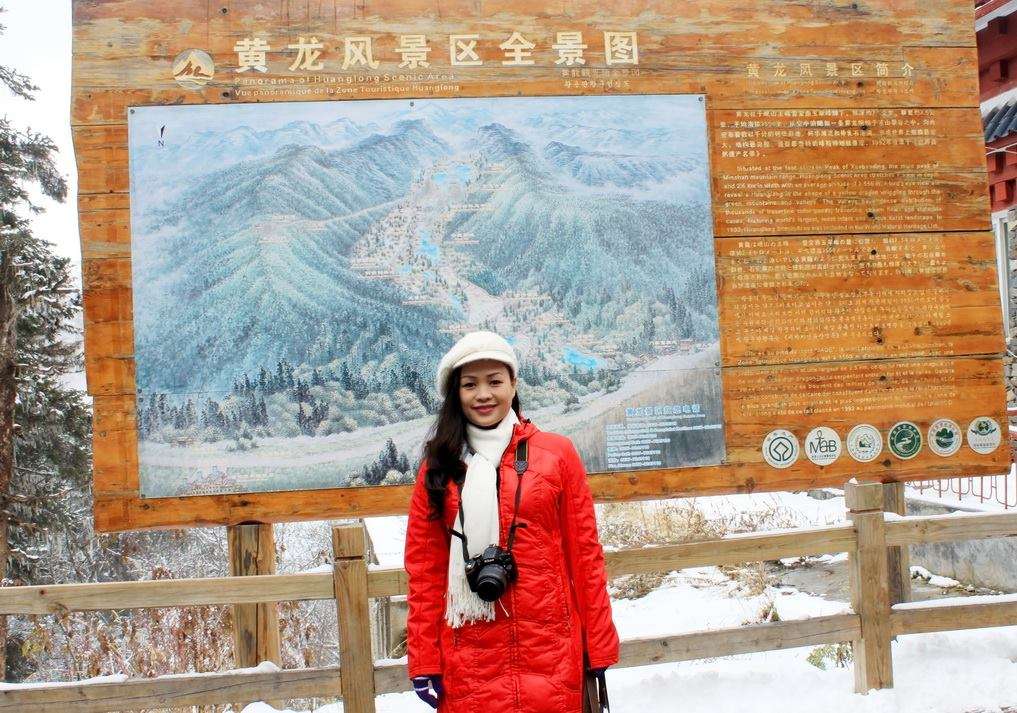 There are also tours from Chengdu to Jiuzhaigou and Huanglong National Parks as Multi-day & Extended Tours from 500-1000 $.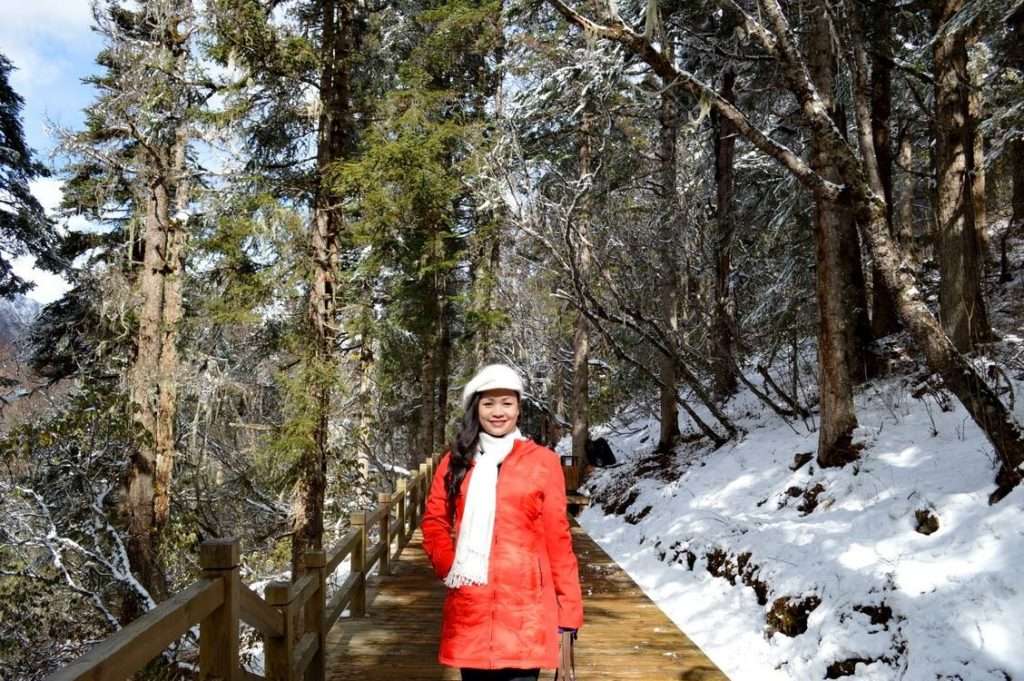 These tours are including a round-trip flight from Chengdu, single or shared accommodations at the 5-star Sheraton Jiuzhaigou Resort and dinner.
When to get to Huánglóng National Park (黄龙)?
Everybody can say for the best season to come here from June to October, ideally, July and August.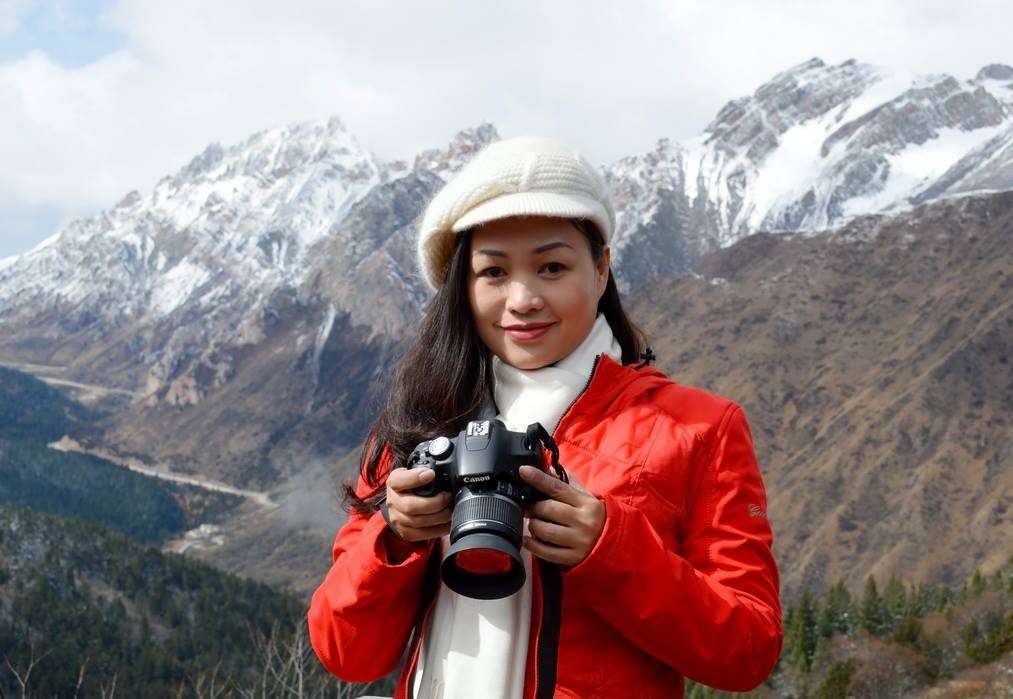 However, to take best photos of coloured ponds with white snow, you should come here in autumn-winter but you should be prepared for frigid temperatures, brings dramatically frosted trees but also limited access maybe to trails…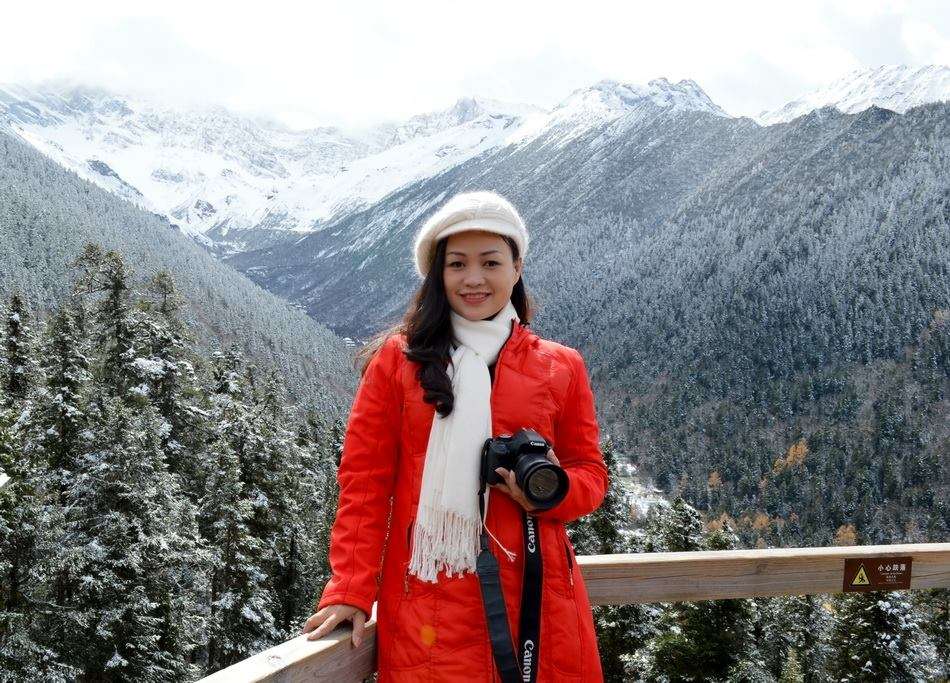 Huánglóng National Park (黄龙) is certainly worth the trip especially to take nature photos.  Autumn-Winter season, boosting the visual impact of the park with smaller crowds than Jiǔzhàigōu.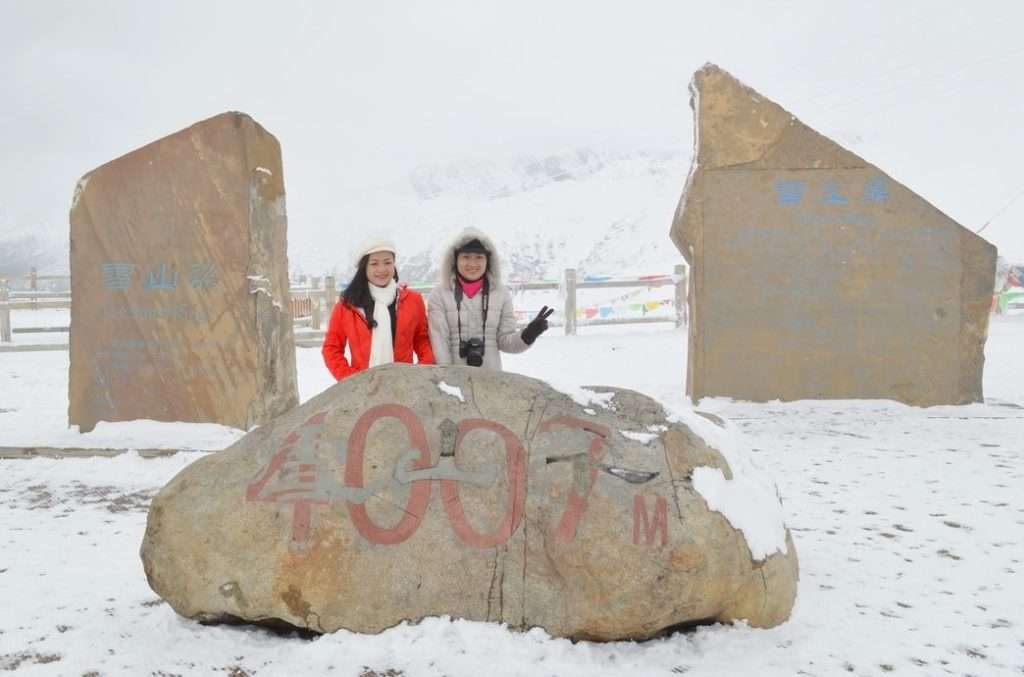 But this place is very cold due to its height (3600-4000m), so always wear very thick. Here is the highest point of the park. You can feel only a little bit of high altitude sickness, take some oxygen from local stalls along the walkways. 
What will you see at Huánglóng National Park (黄龙)?
Huánglóng National Park (黄龙) is a small park. A trip to this park lasts 3-4 hours thorought the small  valley.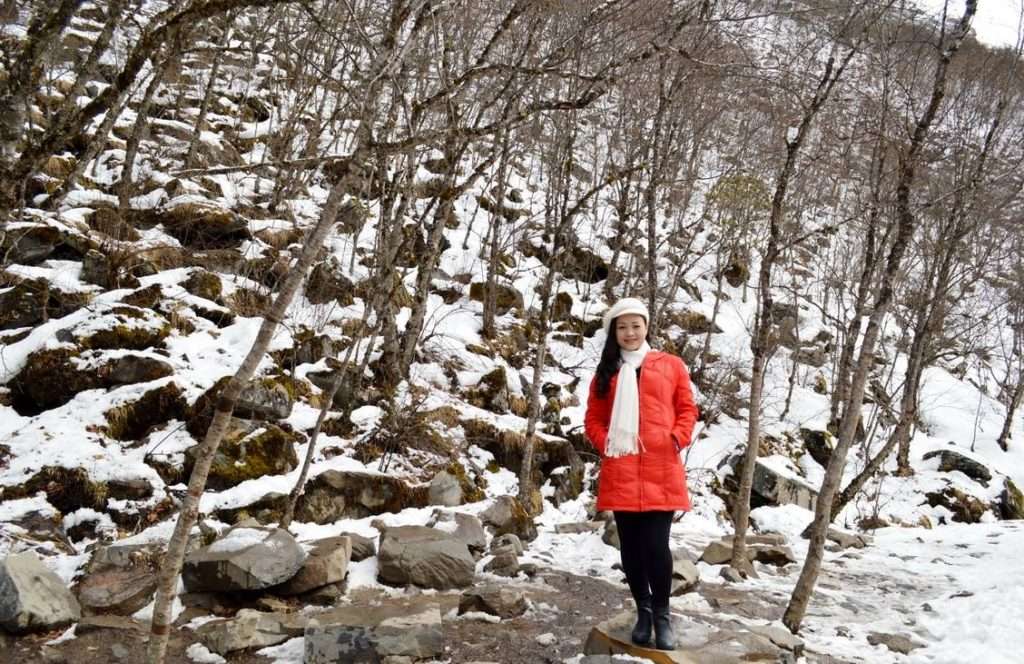 You can go up as you marvel at the many breathtaking features limestone terraces and experience the extraordinary natural splendor of Huánglóng National Park (黄龙).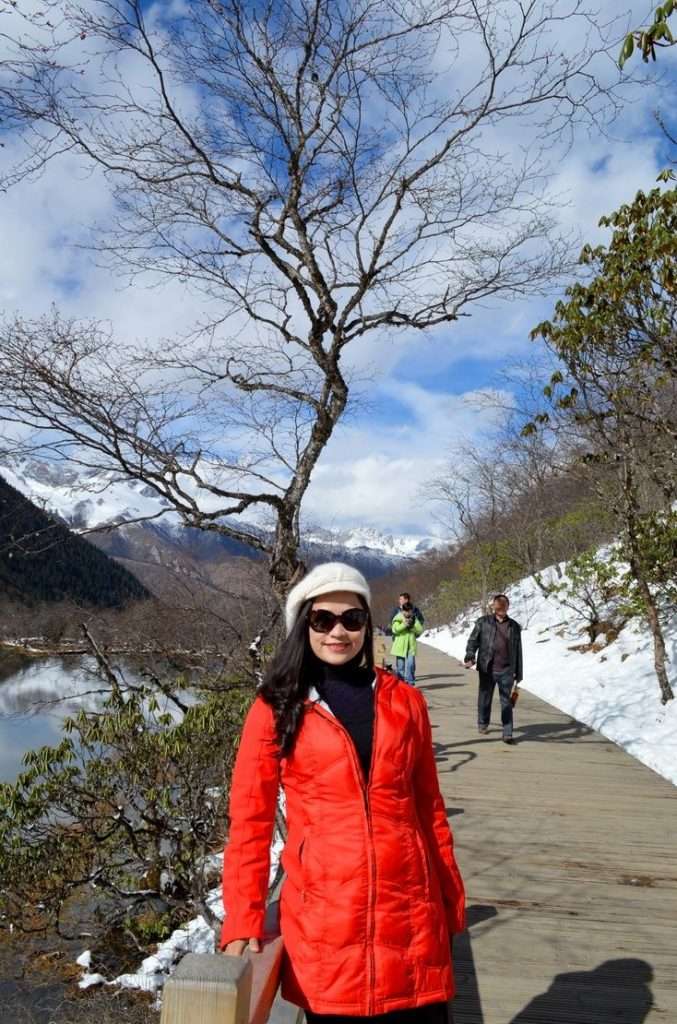 it's easy to explore the many ponds and mountain streams at your own pace. A must see lifetime experience. It is very slippery on the wooden walkways if snowed overnight.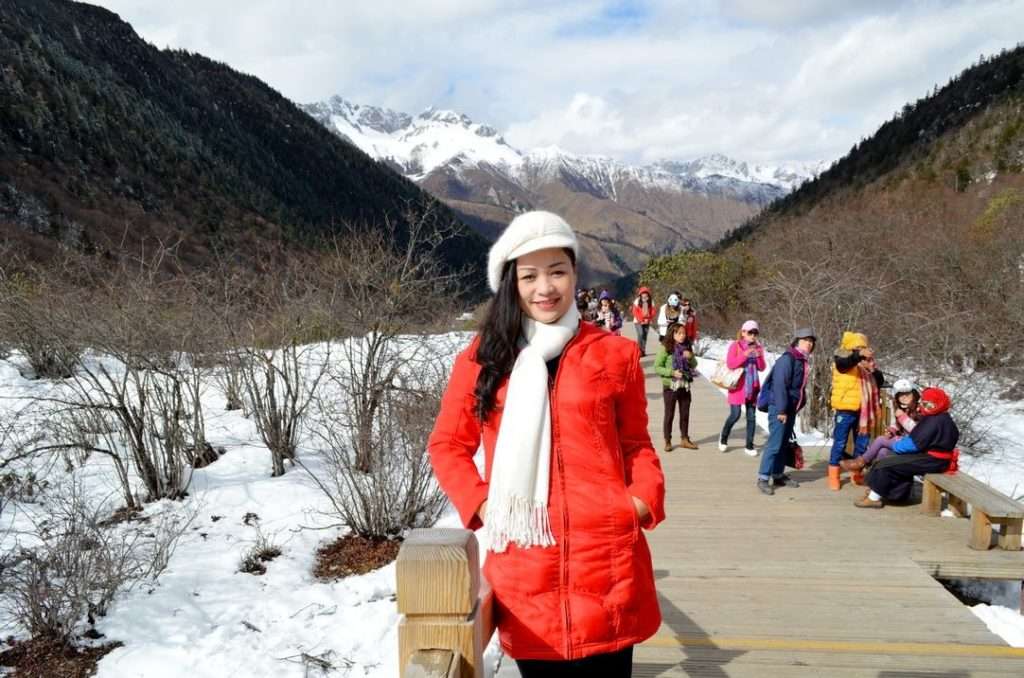 There is a cable car station far from 800 m from the entrance. It works from 9 am to 5 pm and drops you in a forest station. There is a path from the station leads you a few kilometres to the main sights up.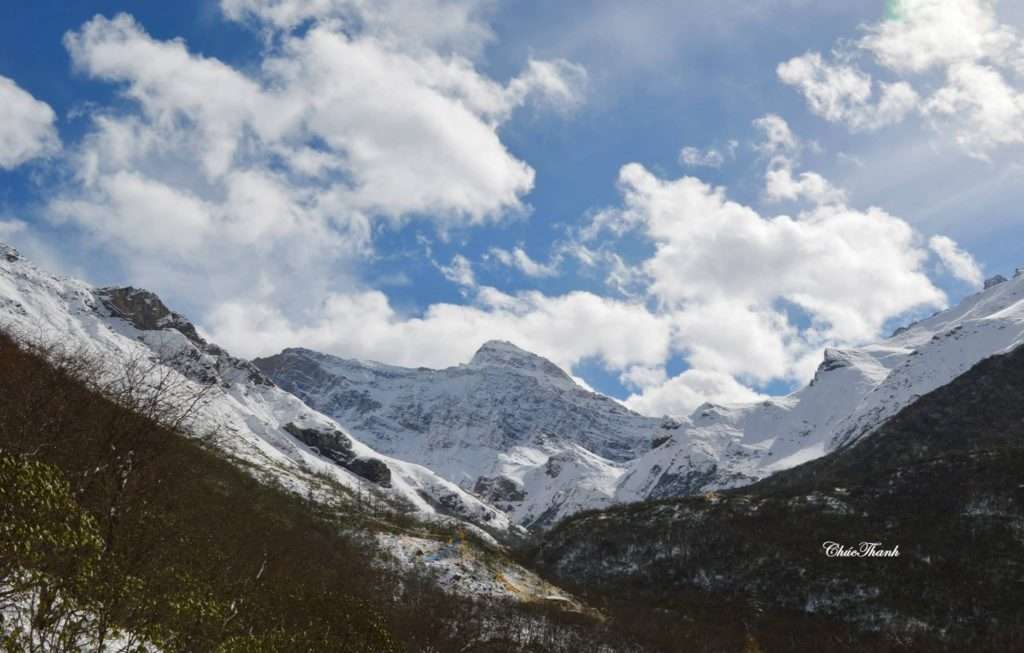 Forested mountains, snow-capped peaks comprise Huanglong Valley.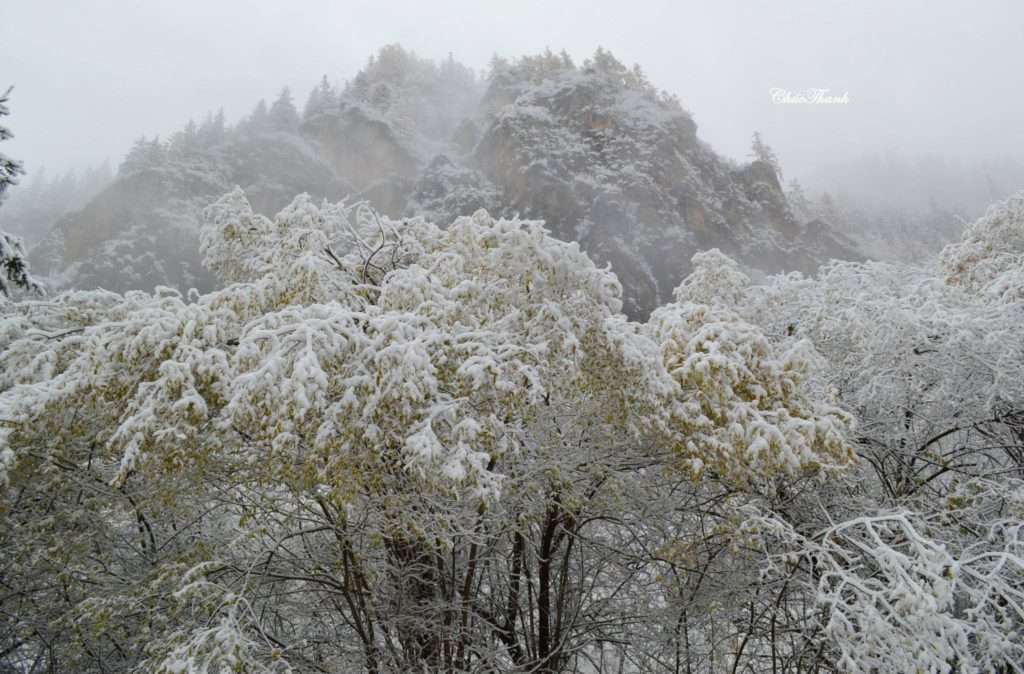 You will be shocked by the scenes – extremely pure white snow and snow capped trees. This place is amazing.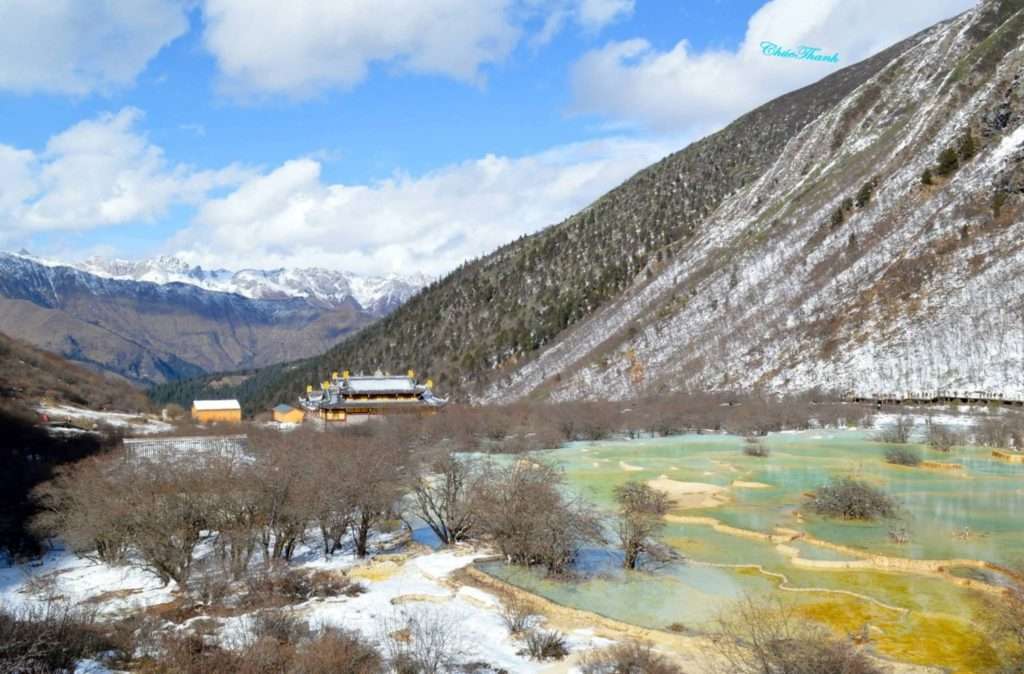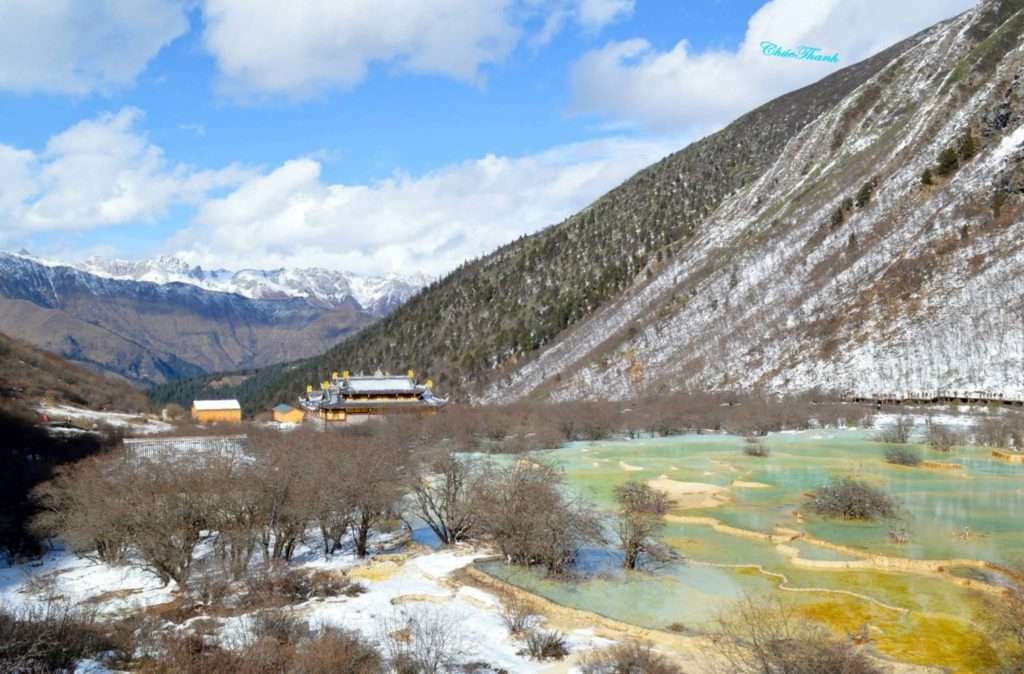 However, this valley is stunning with spectacular terraces of coloured limestone ponds. Limestone ponds are coloured yellow, green, blue and snow white, scattered on the yellow stone beach. It's quite difficult to walk to the top because of the altitude but it's really worth the effort.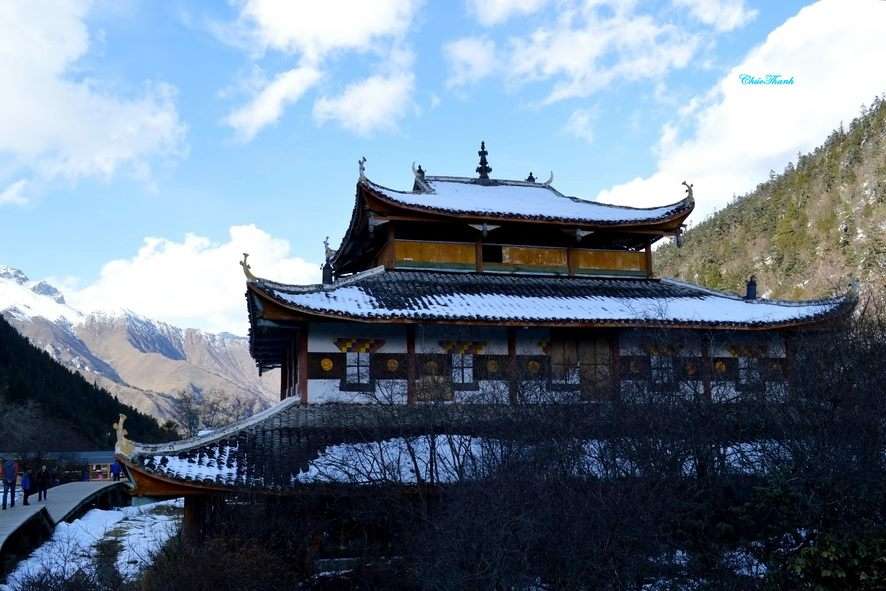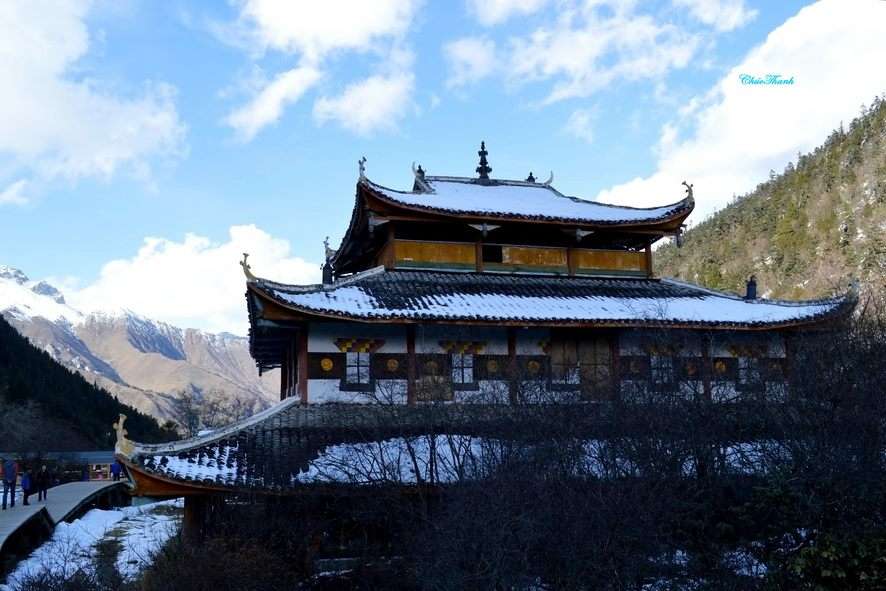 At the top of the valley, you can see Huánglóng Temple constructed by the Ming Dynasty. It is 4 km away from the entrance of Valley. Temple is integrating Taoism and Buddhism with its religious culture.
Where to eat and buy at Huánglóng National Park (黄龙)?
By the park entrance, you can see restaurants and teahouses. (Fujiang Flavor Food And Drink Shop 涪江风味饮食店), Hualong Flavor Snack 华龙风味小吃, Dicos 德克士, Xihaizi Tea House 玺海子茶楼 and Black Tea House 红茶馆).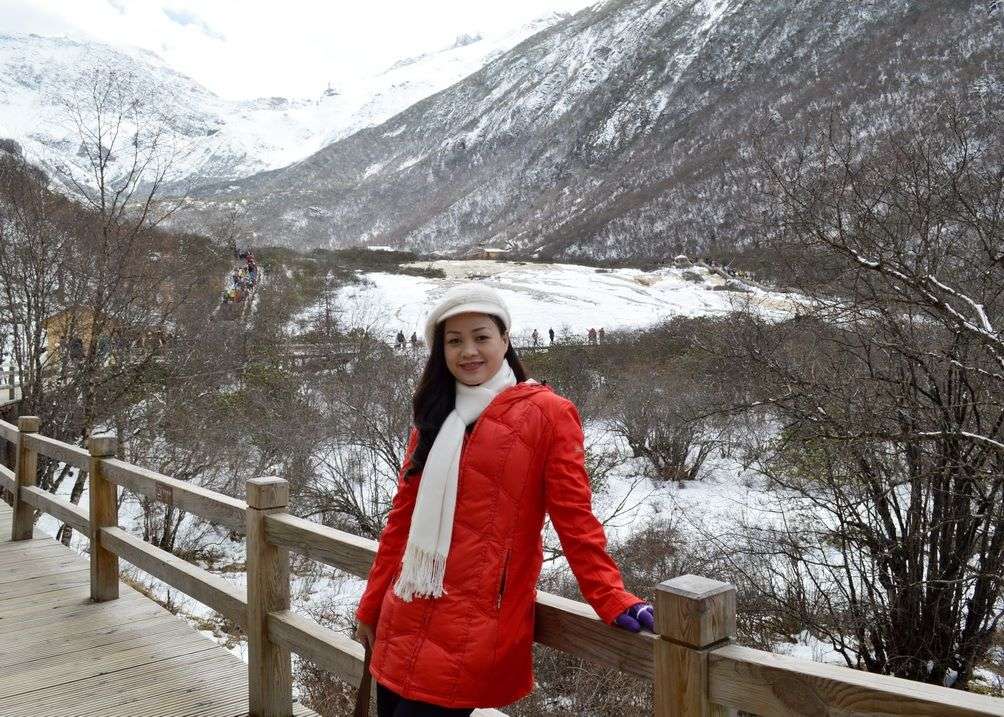 You can have a delicious lunch at a local and nice restaurants and drink a cup of tea at tea houses and for shopping Hualong Shopping Center 华龙购物中心. You can buy a bottled water 1,5 $ from here.
Where to stay at Huánglóng National Park (黄龙)?
Most people visit here as a day from Jiǔzhàigōu. There are hotels nearby the entrance Se'ercuo Hotel 瑟尔嵯宾馆 and Huanglong The Grand Hotel Restaurant 黄龙贵宾楼.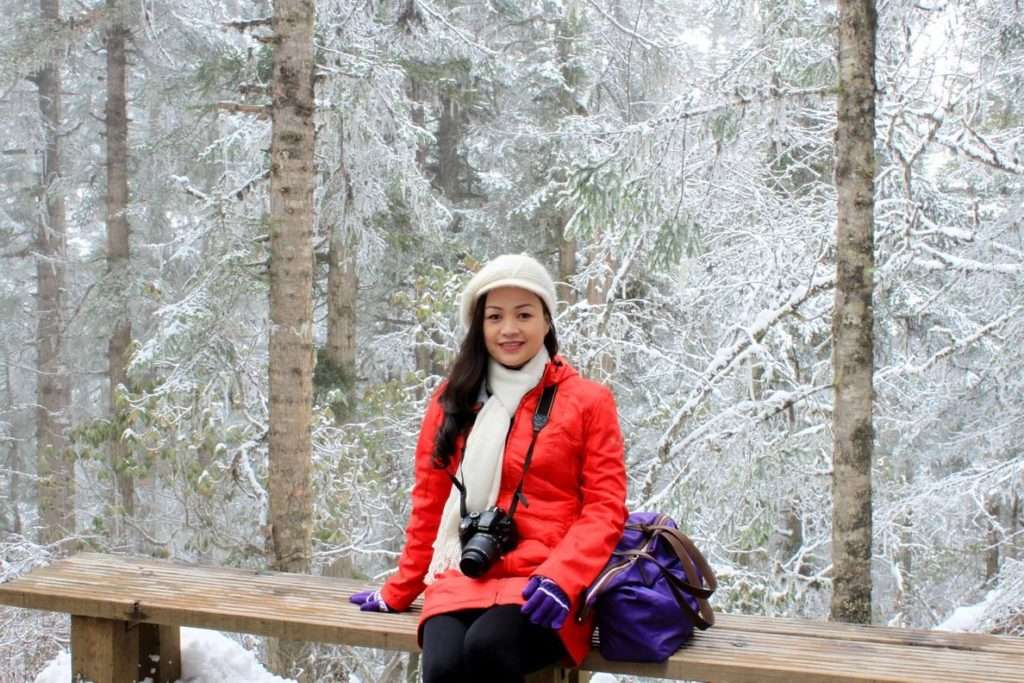 As a result, I can say for this trip excellent value for money and friendly for all travellers and photographers….