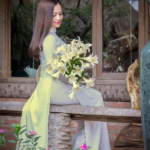 Everybody can say you haven't seen Singapore until you've seen it from Hotel Marina Bay Sands. So Staying at Hotel Marina Bay Sands is a once-in-a-lifetime experience.
This 5-star architectural perfect get a view of  Marina Bay and Singapore Strait that have built Singapore's richness today and the hotel's pool is famous worldwide.
People from all over the world actually meet in this hotel and create a cultural union. The best known part of Hotel is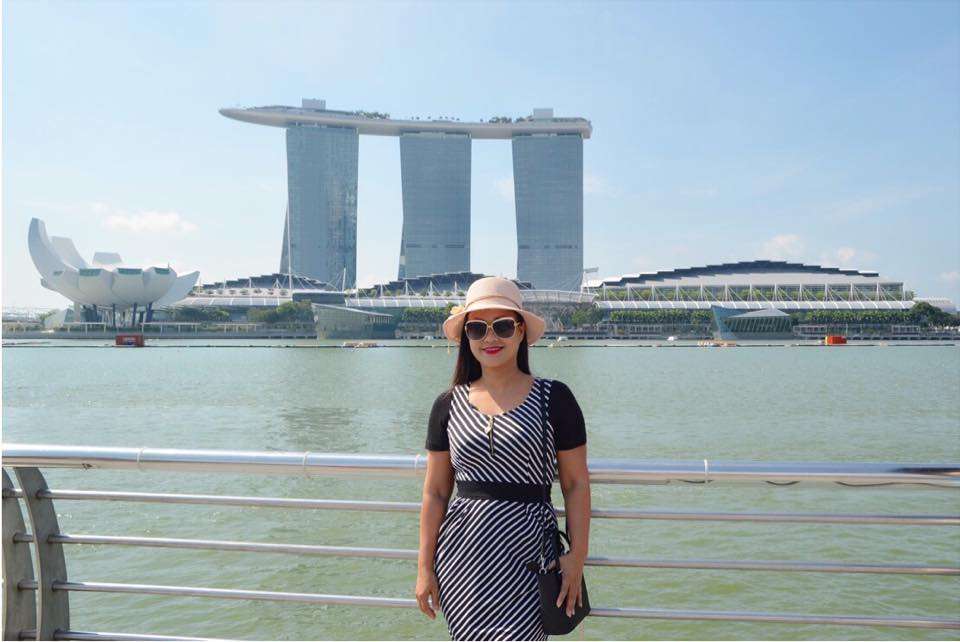 In short, being here and staying in this hotel is very special for me. Now I want to tell you what I know about Singapore's most iconic luxury hotel.
Hotel Marina Bay Sands
-Rooms
All rooms have floor-to-ceiling windows looking at glittering city district or Gardens by the Bay and welcome you with an elegant décor. City, garden, harbour or sky view is your options of view.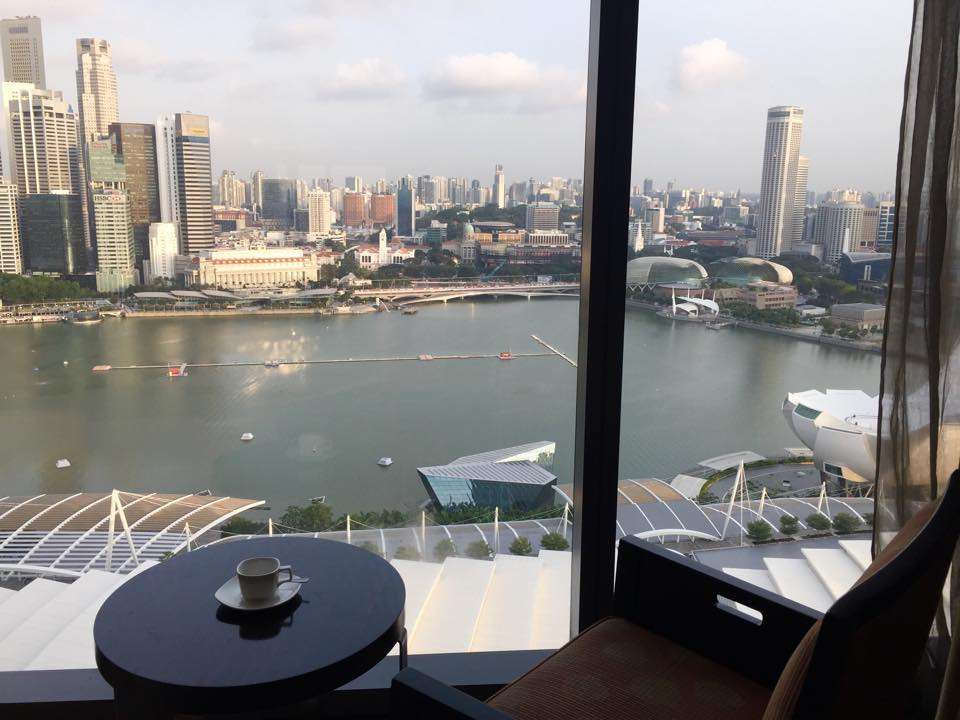 When you registered for a room, you can access to Sands SkyPark Observation Deck and Infinity Pool and you can exclusive entry to Banyan Tree Fitness Club.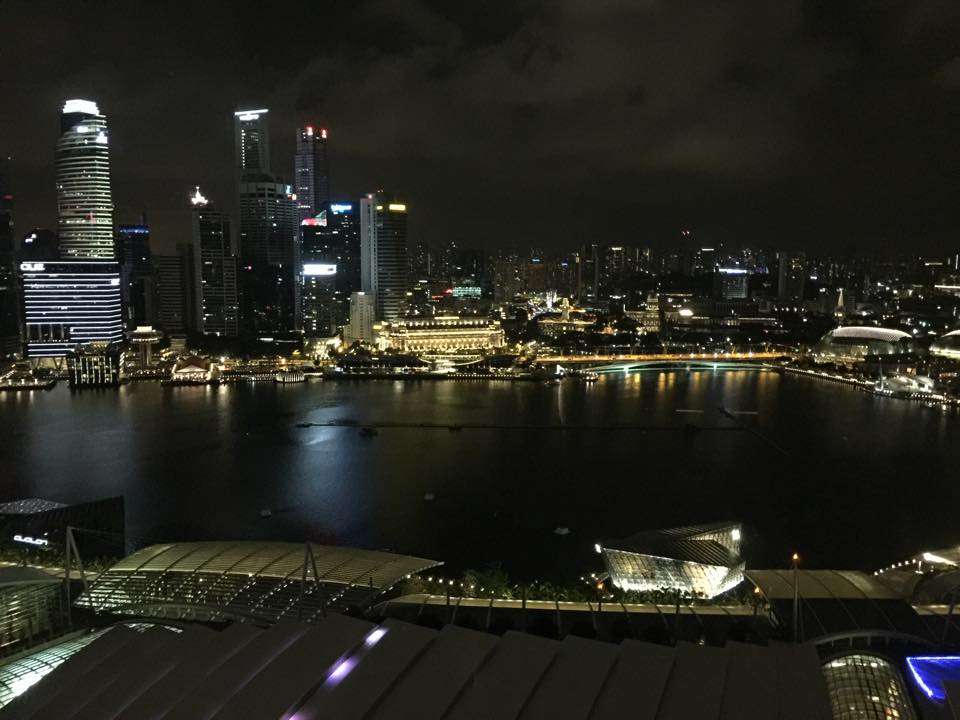 All rooms have a free high-speed wi-fi and 24 hour in-room dining service. Normally, reservations are not included in breakfast. If you want, you should make a reservation as bad and breakfast. ($39)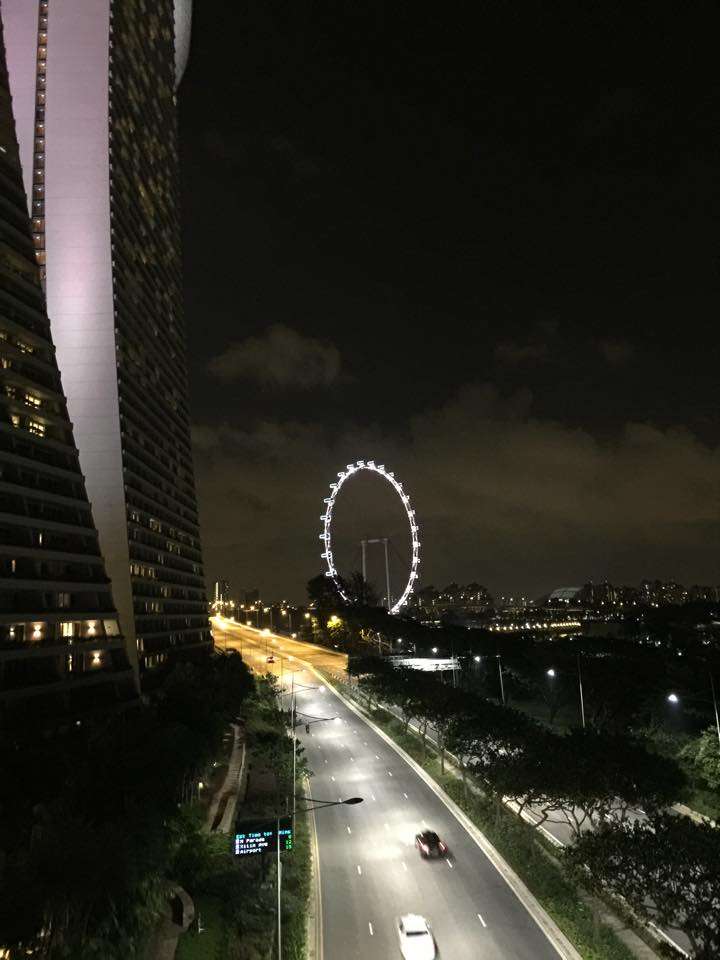 As for hotel rates, the price of a regular guest room for two people/night is around $ 450 including taxes and charges.
-SkyPark Observation Deck
Free entry for hotel guests but there is a option for the guests not staying at the hotel to experience the sunset. Here is SkyPark Observation Deck in the heart of the city on the 57th floor.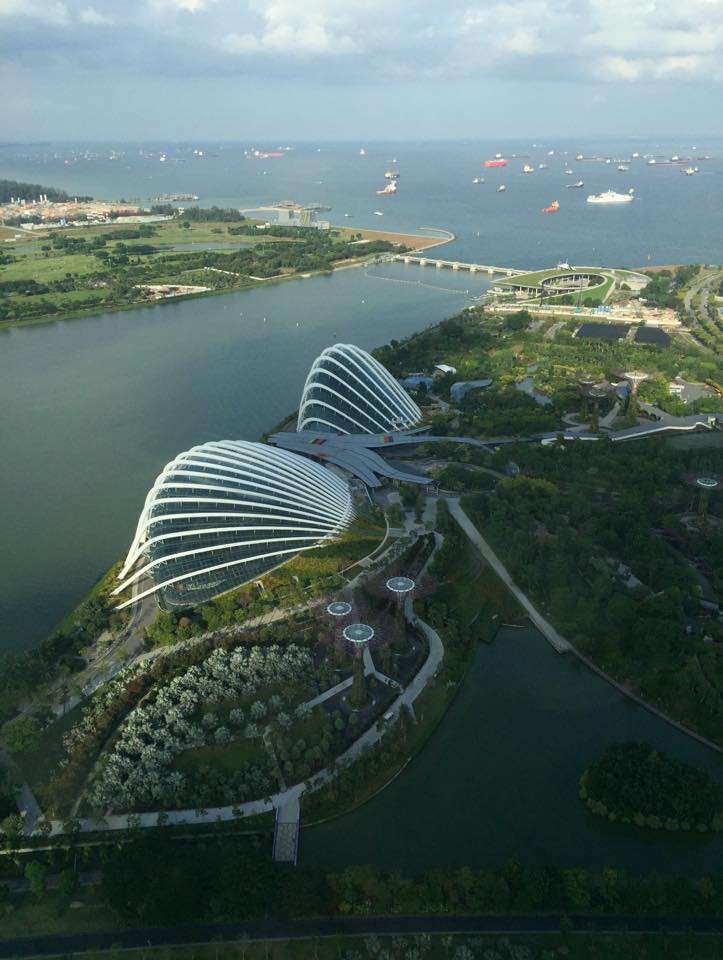 You can get your drink in the panoramic view of stunning Marina Bay and Gardens by the Bay.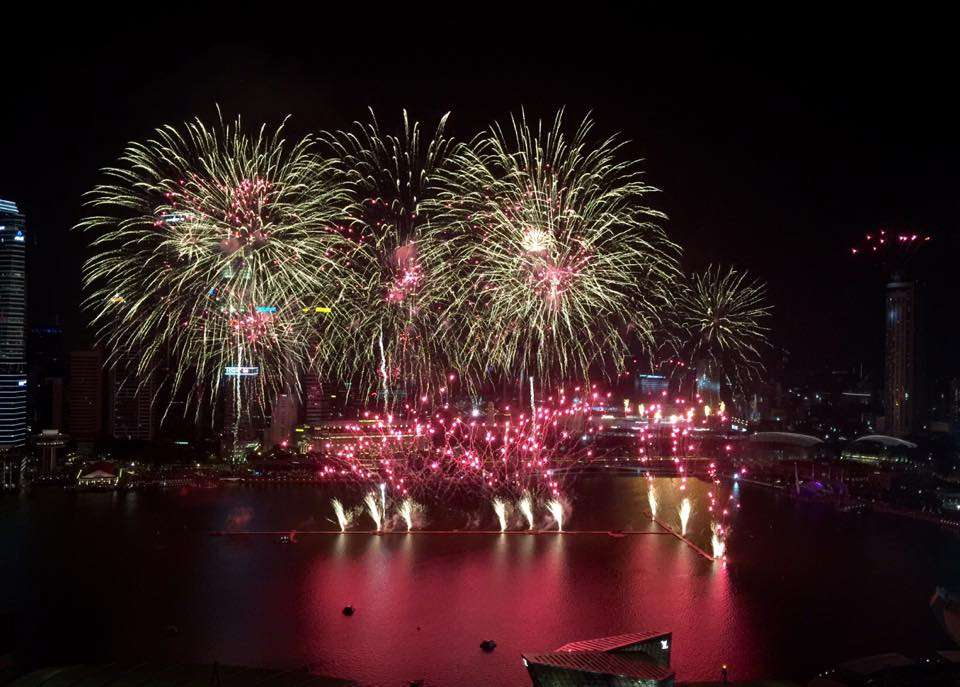 If you're looking to immortalise the memory of the spectacular nightly light and water show, the Observation Deck is the best place to make your photography skills highest.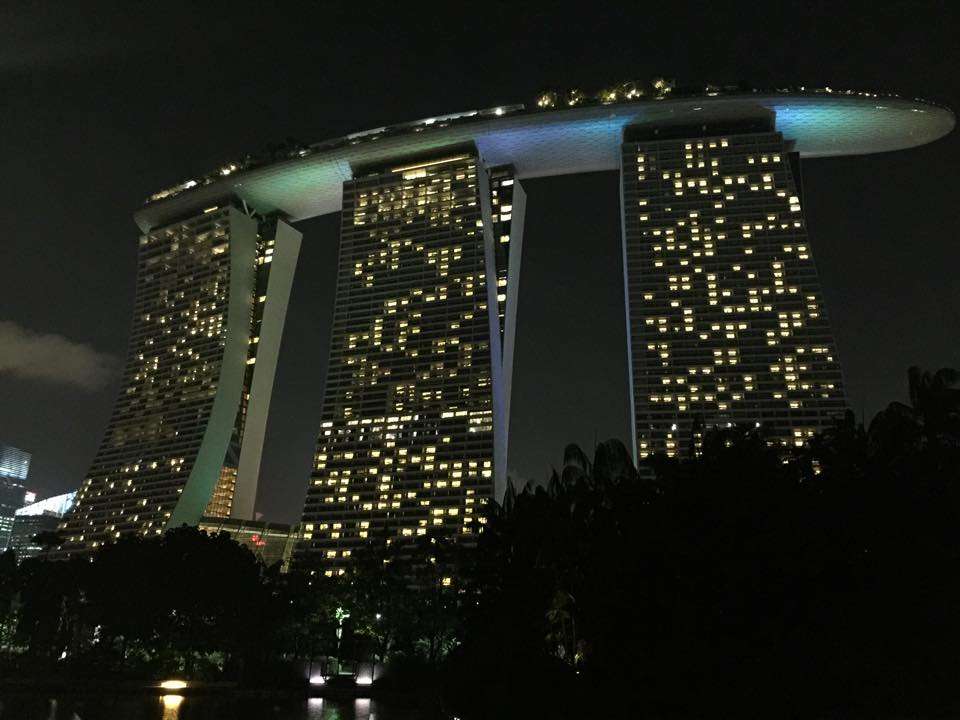 You can go to the SkyPark Observation Deck from 09:30 am till 11 pm. Tel: +65 6688 8826
Prices: $23 SGD for adults and $17 SGD for children (aged 2 – 12 years)
-Infinity Pool
The most beautiful side of the hotel is of course the pool. As you understand, something like entering eternity. You are swimming in the world's largest rooftop pool and gazing down the Singapur City from 57th floor.
Can you find a more beautiful photo shoot scene at a top in the world? Truth be told, no. You cant find a more spectacular photo-taking place anywhere in Singapore also..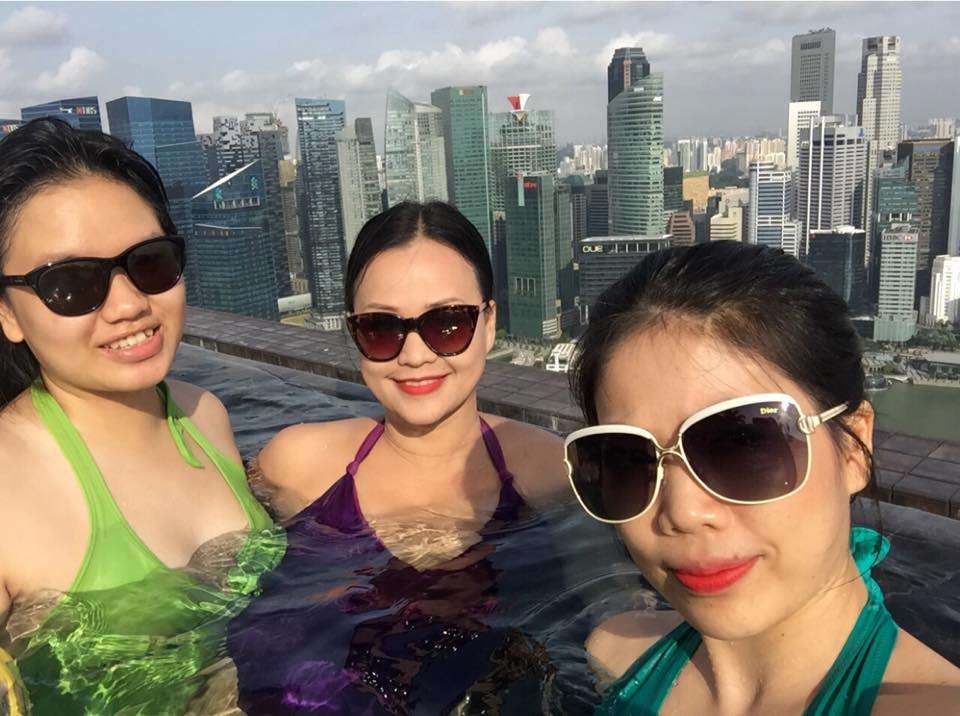 After swimming, you can lie down to sunbathe on a beautiful sun lounger by the pool or or relax with a cocktail in the shade of a palm tree, or experience the sunset or sunrise among the red clouds. Because you are at the Singapore's most stunning rooftop swimming pool.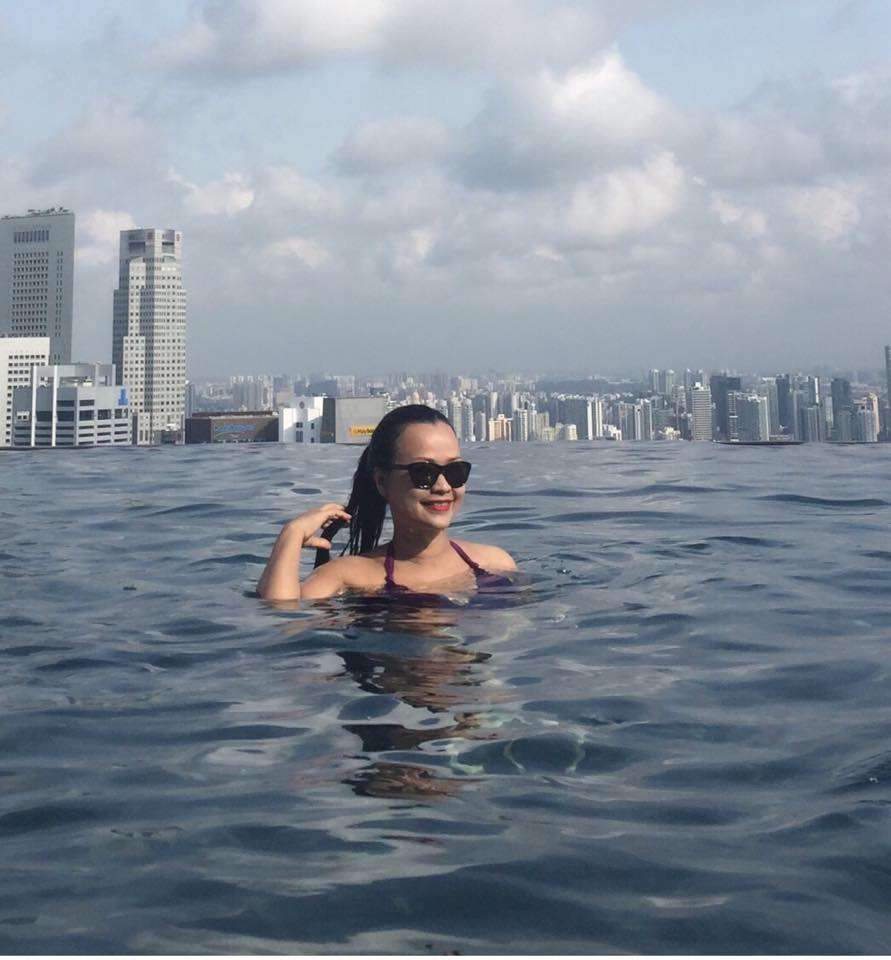 The pool's openning hour is daily  from 6 am till 11 pm. Access to the Infinity Pool is restricted. Only hotel customers can experience this pool using their individual room key cards and only one key card per person.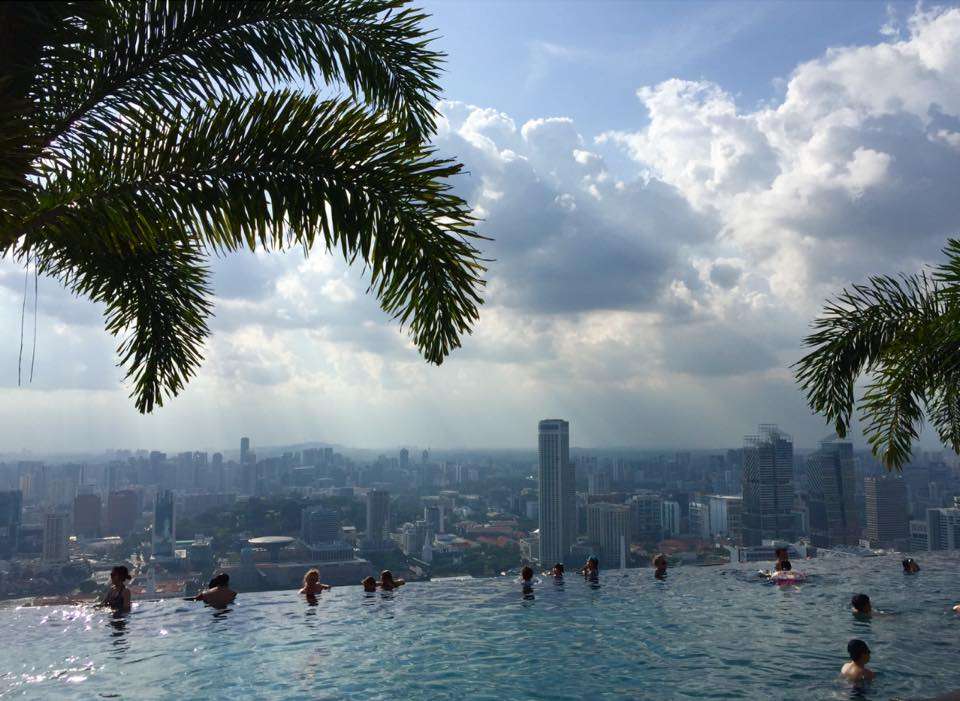 You can take your breakfast daily from 07:00 am till 11:00 and  meals daily from 11:30 am till 10:00 am by pool If you want. Here is the breakfast and daily menu of Infinity Pool.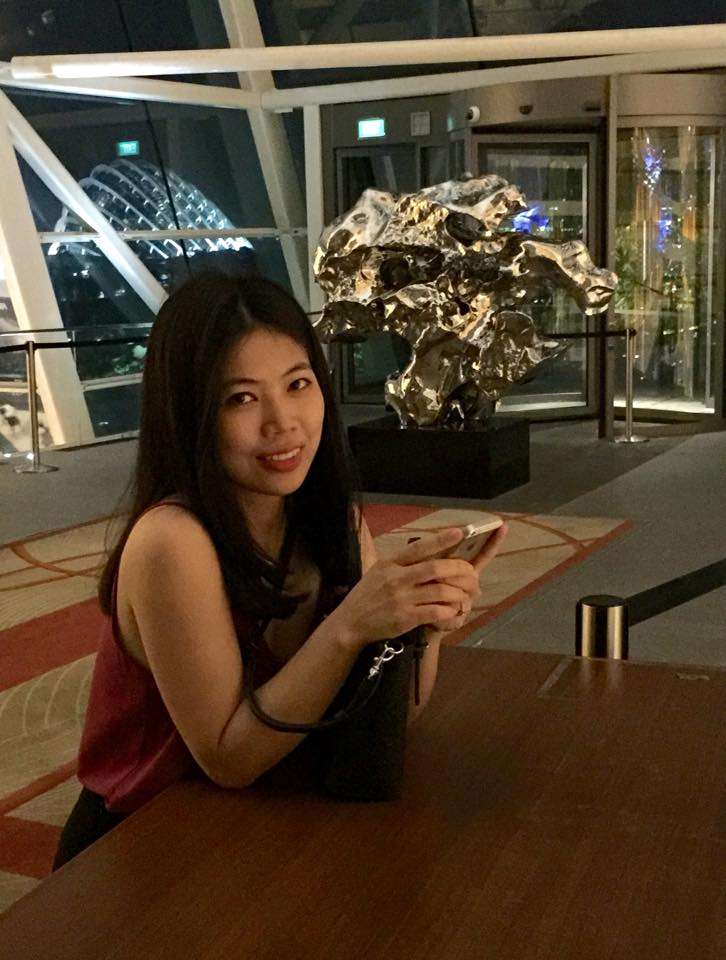 And after check-out, you cannot use the pool until your flight.
Transportation
Changi Airport Singapore is 20.2 km away. Bayfront MRT Station is 5 minutes far by walking. Hotel is 1.2 km far away from centre.
As a result, come and stay here to experince the best…