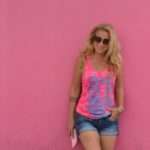 Today I want to write about My Vanuatu Tanna Island Trip. This island is an extraordinary place with the world's most accessible active volcano, perfect beaches and all ıslands's most traditional village life.
Tanna, an island in the Province of Tafea and with a population of 30,000, one of the most populous one in the Vanuatu Islands. Lenakel is the capital and port of ısland.
It is one of the few areas that have managed to stay as far away from modern life as possible and about 200 km away from Efate.
Money
Currency is here Vatu (VUV) and 1 VUV=0,0085 $
How to get to Tanna Island?
The easiest way to get to island is by plane. Take an Air Vanuatu  daily flight from Port Vila to Tanna. From Bauerfield International Airport (VLI) to White Grass Airport (TAH) costs you 200-220 $ including return ticket and lasts only 40 minutes.
Place to See in Tanna Island
-The Mount Yasur Volcano
The most important place to see on island is the Mount Yasur Volcano, one of the most active volcanoes in the world.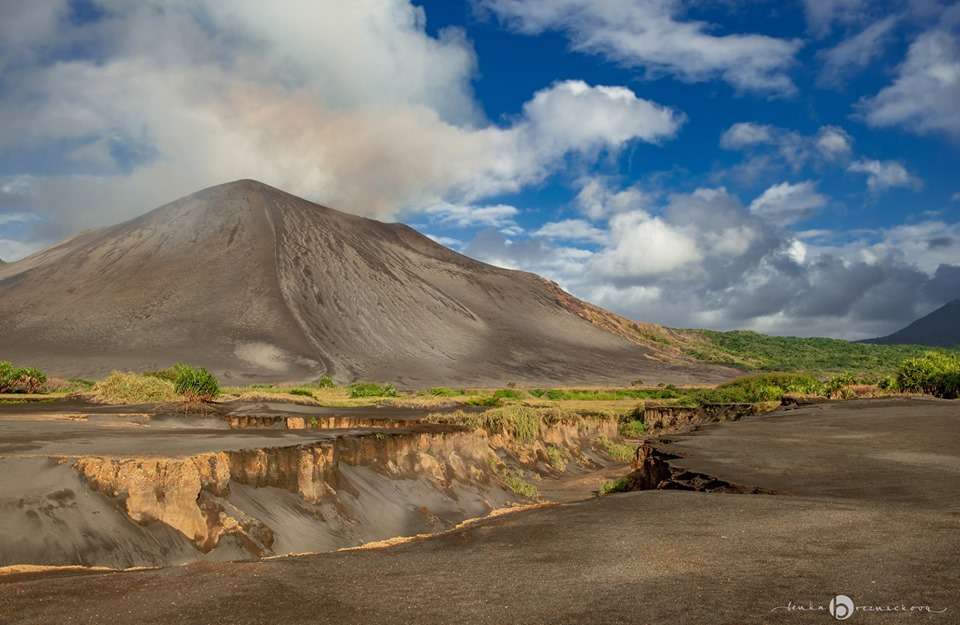 Volcano has circular shaped 361 m high cone and 400m wide crater. The mount is also known as the world's most accessible active volcano. It is not difficult to reach the volcano, just a one hour drive from Tanna White Grass Airport.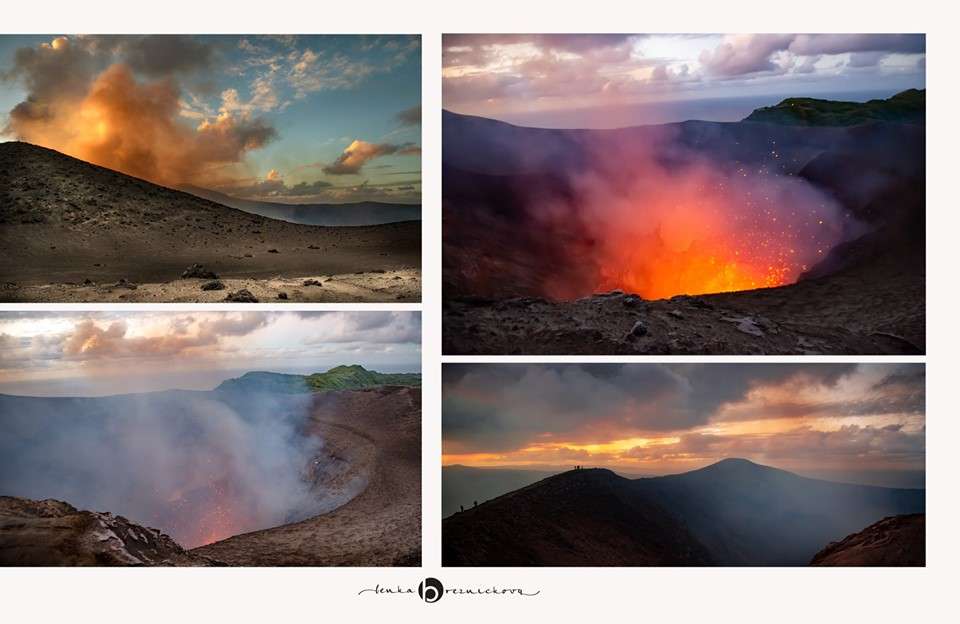 Tanna Island The Mount Yasur VolcanoCurrent status is erupting. The Volcano has persistent strombolian and vulcanian activity, generates regular violent explosions through one or several holes. This style of activity have continued for the past 800 years. According to records, Captain Cook first observed ash eruptions in 1774. If you stay at Tanna Island, You can see eruption of glowing spatter from Yasur volcano.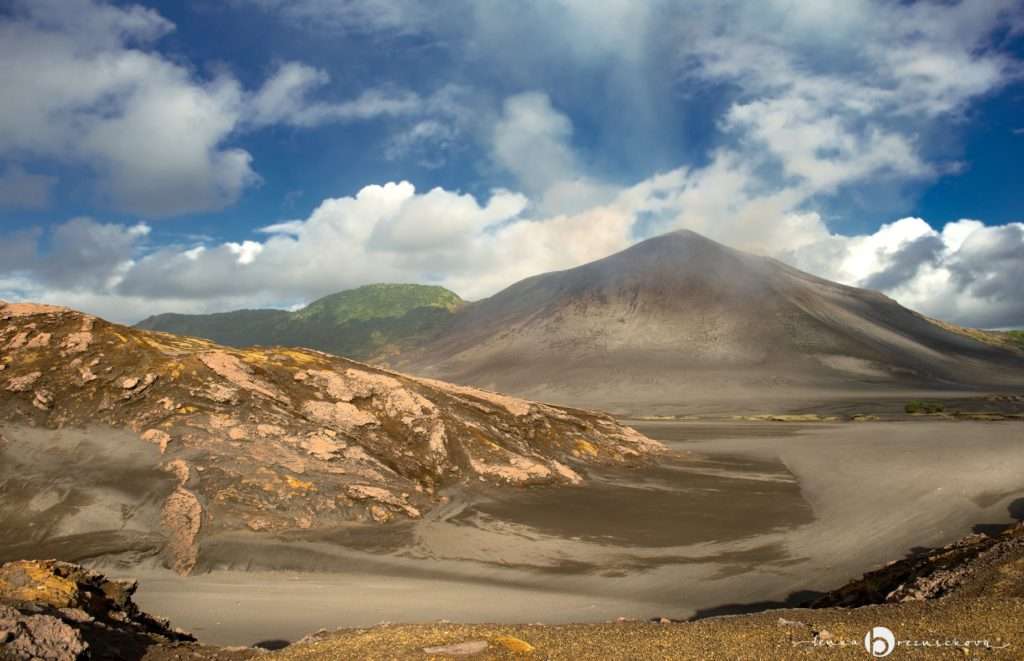 There are some tours accompanied by an expert guide, if you are interested in getting to know in depth volcano. You spend several days near and around the volcano to watch its activities. For example, a 4-day tour (including domestic flights, transfers, accommodation and village visits) will cost you € 1590.
-Local Villages
If you want to see Tannese culture in place, you should visit a Tannese village. The people of Tanna lives a traditional lifestyle called Kastom. This word refer to a traditional culture related religion, economics, art and magic in Melanesia.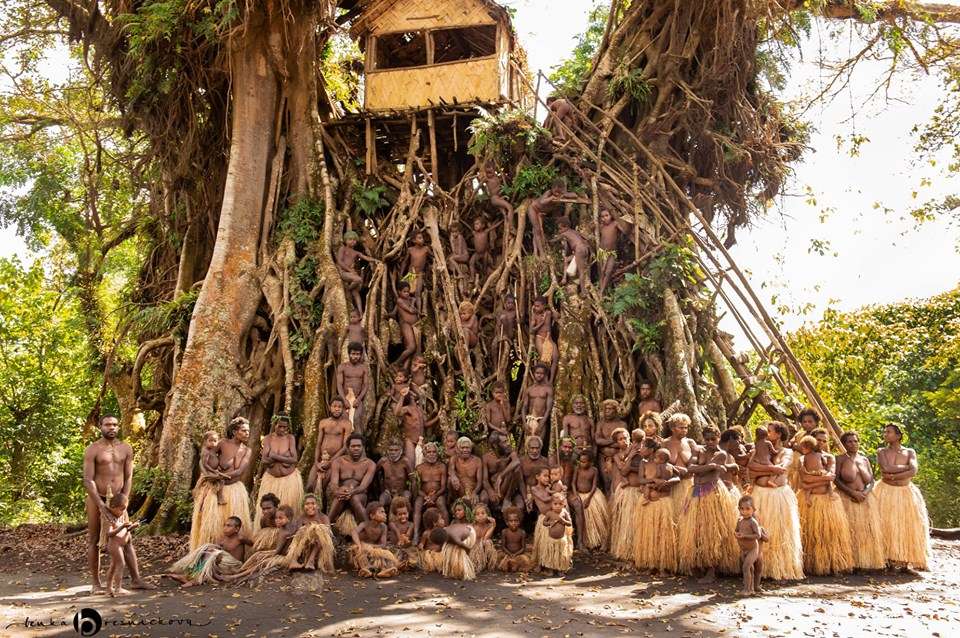 The local people dress in traditional clothes. The modern life influences is minimal on the people and this provides to you a truly engaging and educational experience. I would like to thanks a lot to wonderful people from Tanna Island, for this creative artistic image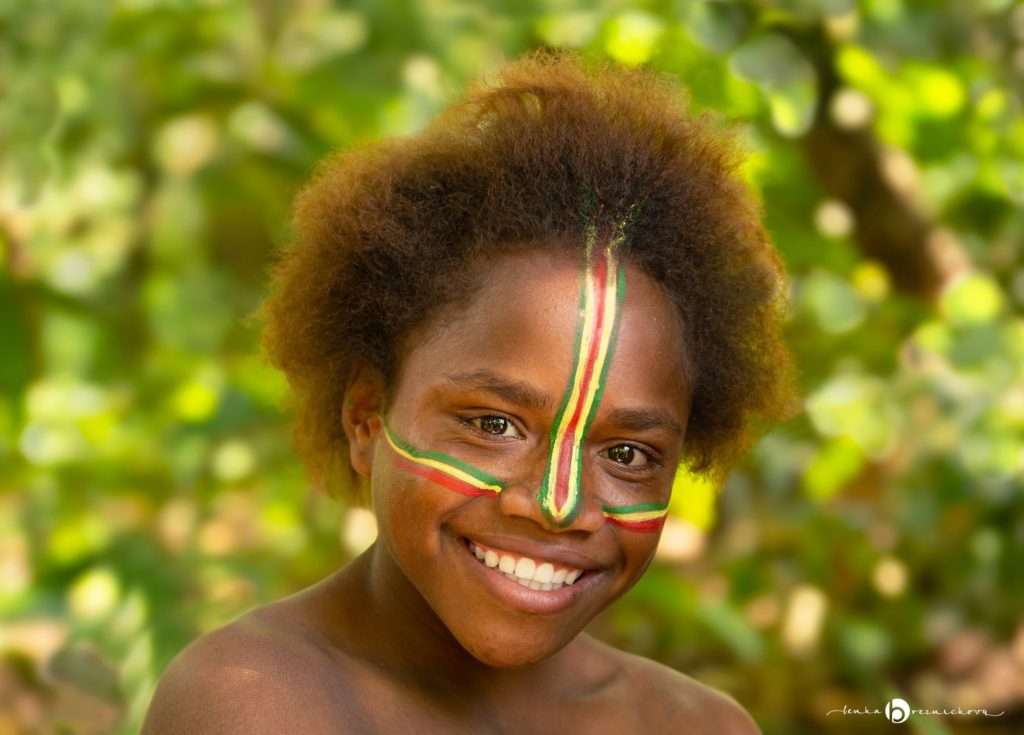 They love to paint their faces with the color of their flags.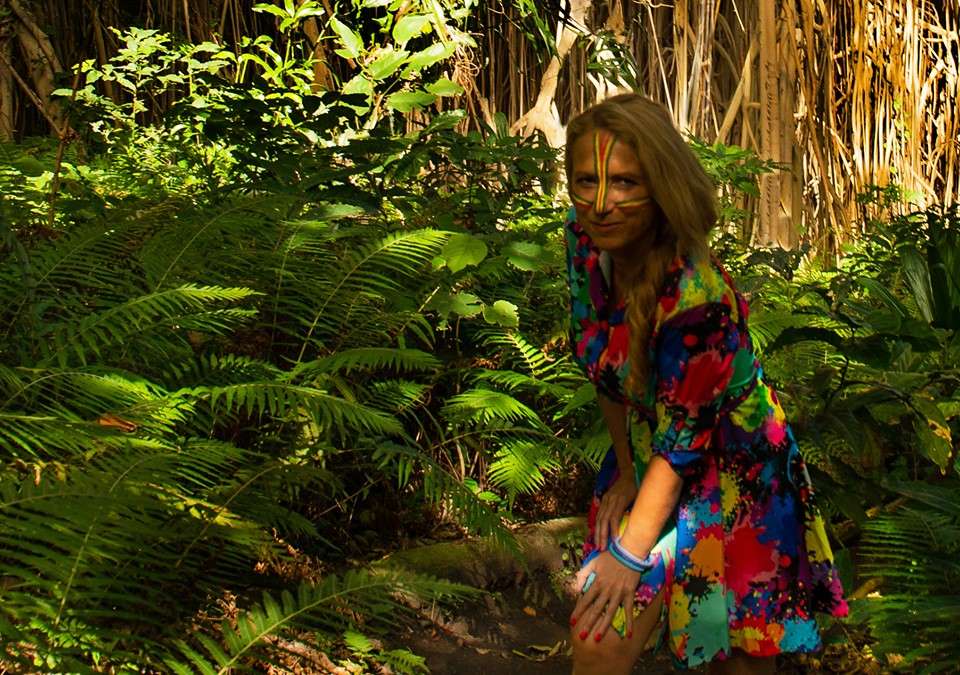 The Island is also home to secluded tropical rainforests the locals live. If you walk about any of this villages, you will have unforgettable memories of the island.
Where to stay in Tanna Island?
f you have ever wondered about the life of the Flintstones, you may want to visit this amazing hotel built into the rock. The eco-resort is surrounded by rich marine life and subtropical forests.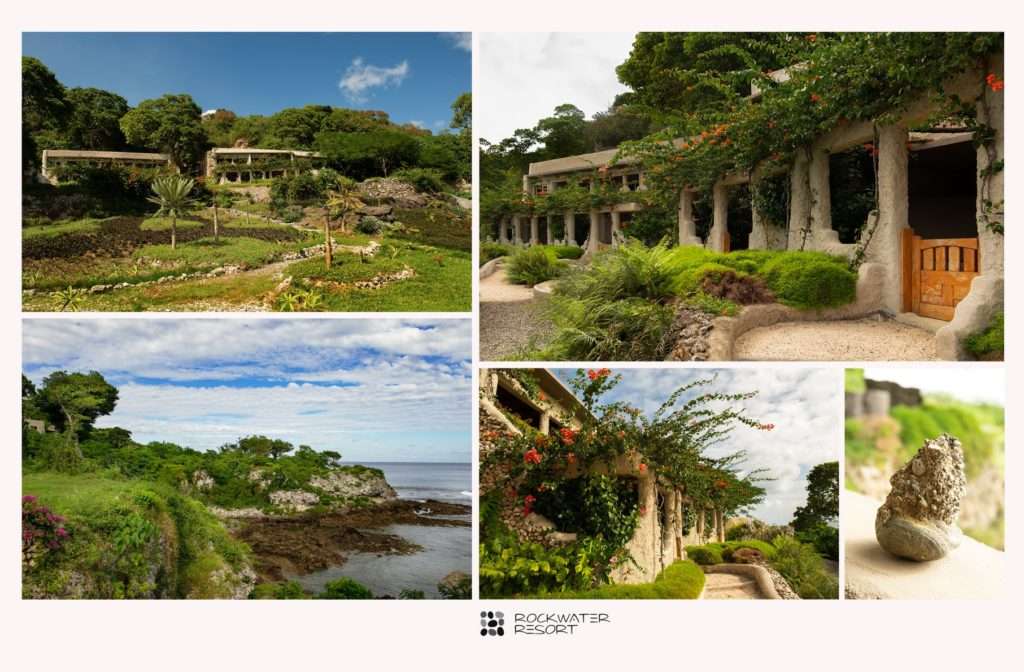 The best way to get to know Tanna Island is to visit this hotel! interesting information can be found on the hotel website https://www.rockwaterresort.com At Rockwater each room is a different artistic creation. Prices starts from 40 $ per night for a resort room and 120 $ per night for a rock suit including breakfast and airport transfers.
What and Where to eat in Tanna Island?
Tanna Evergreen Resort, White Grass Ocean Resort and Tanna Lodge are the best restorants of Island. They are all lacated around airport.
Lenakel Town also has some options for you for local meals. Rice, fish, chicken or beef are the basic elements of Tannan Cuisine. These prices vary from 4-5 $.
In the evenings if you happen to be in town there are numerous roadside stalls, usually located close to the Nakamals where you can also pick up some local food options.
Tanna is a dream, a must go place you should catch….in Vanuatu…