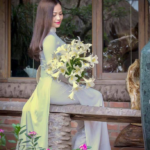 Today, I want to write about My Porto Santo Island Trip. Porto Santo Island is a Portuguese island 43 kilometres northeast of Madeira Island in the North Atlantic Ocean.
The island has a surface area of ​​42.17 km² and its highest point is 517 m. Porto Santo Island is smaller than island of Madeira but maybe better for walking, swimming on golden sands.
This trip is first a day cruise but would suit all types of groups, singles, couples, families and friends if you want to spend the day on another island near Madeira Island.
Porto Santo, an island with a population of 5,500, one of the most beautiful one in the Madeira Islands. Porto Santo is the capital and port of ısland.
Money
Currency is here Euro (€)
How to get to Porto Santo Island?
The easiest way to get to island is by a ferry. The ferry service works well, is very punctual and the journey feels safe.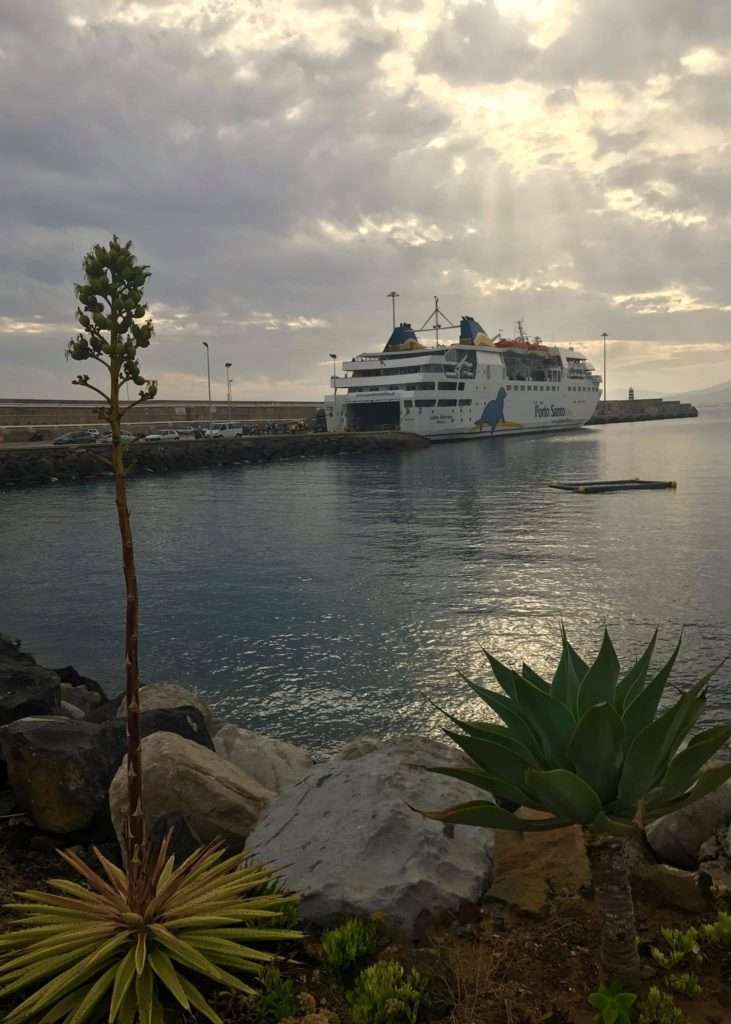 You can arrive quickly from Madeira (08:00) to Porto Santo in 2.5 hours and come back from Porto Santo (20:00) at evening.
Transport from Madeira to Porto Santo price is reasonable, costs you 63 € including return ticket.
The ferry has a lot of services and is comfortable. I recommend you the first class lounge where you'll be able to enjoy the panoramic views, and private lounge that includes some amenities such as snacks beverages.
The ship has a restaurant a little bit noisy but you can enjoy the scenery that rout offers or go in other rooms of the boat.
Place to See in

Porto Santo Island
We wanted a day on the beach and enjoy the sand and learn a little more about the island.
-Praia das Pedras Pretas
On the beach are loungers, parasols and plenty of open spaces for those bringing their own wind-breaks, towels or beach games.
There are cafes, toilets, changing rooms, showers along the beach in a number of locations.
Nice beach with cristal water and golden sand. Due to the size of it you get the sense of beimg completely alone on a beautiful beach with amazing waves ideal for surf beginners.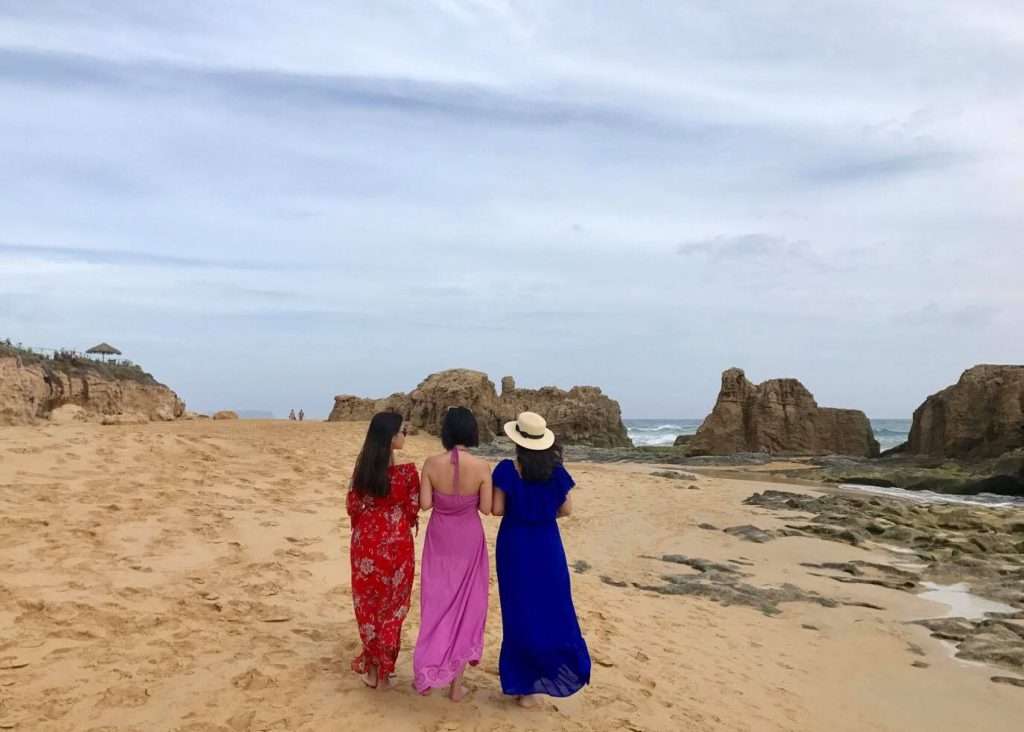 Miles of beautiful white sandy beaches, very clean and quiet, 7 kms in length. Spotlessly clean and safe.
If you like beach walking, this is for you. The sand is amazing and comfortable to walk in. You can understand why, big neighbour Madeira is so jealous of this facility…..
The water is very warm. The Atlantic here isn't as cold as it is of the coast of Portugal, so enjoy.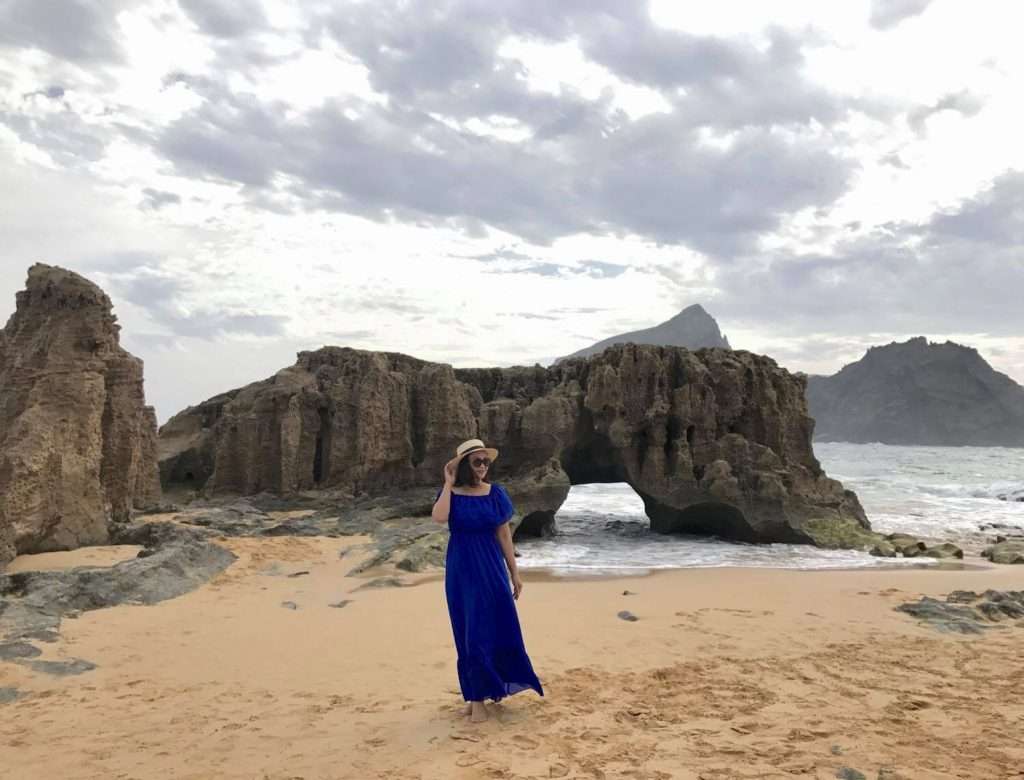 Other than that, the colors are simply beautiful and make this one of the best undiscovered beaches in Europe.
I can say is very much the paradise!
Despite the windy days for sure a time to remember and repeat. It's windy, so bring a wind blocker.
-Cais do Porto Santo
It is an old Portuguese pier that serves the island of Porto Santo as a place for loading and unloading of passengers and belongings. Its construction began on 19 March 1929. You can see it on Praia das Pedras Pretas.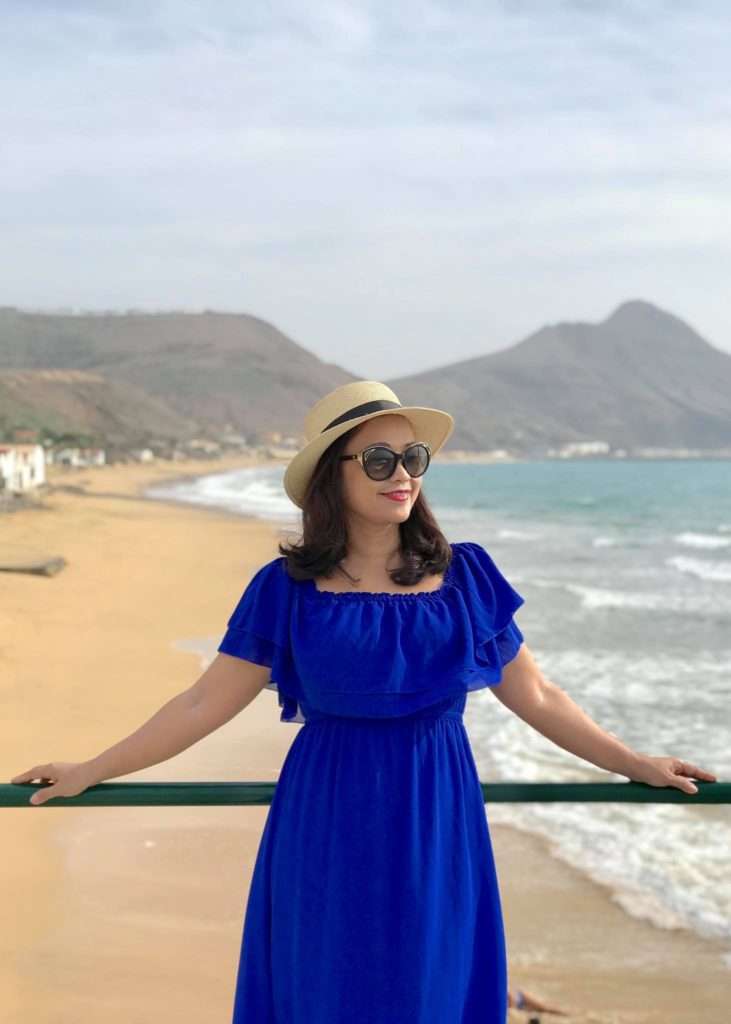 Today it is seen as a monument and used for fun and diving in the clear waters that wash the local coast.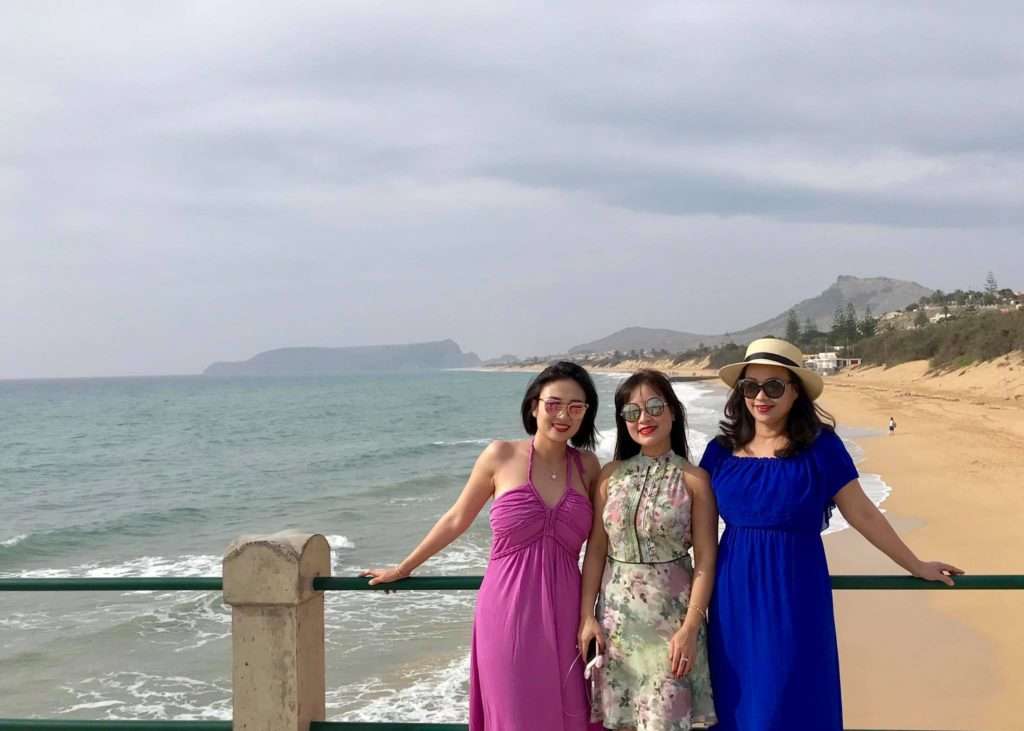 Recently, in the second half of 2017, rehabilitation works were carried out in a project with an award of 76.000 euros. The building is 102 meters long and 4 meters wide now.
-Christopher Columbus's House 
Interesting small museum. Worth a look if you are on the island and have time. The Christopher Columbus House Museum is placed in Porto Santo on an articulated set of buildings. 
Where to stay in Porto Santo Island?
Hotels on the island are here for the holiday-makers who decide to stay here for their full vacation. It is possible to find 3 or 4 star hotels in the beach area at the level of 80-140 € per night for 2 people including breakfast.
What and Where to eat in Porto Santo Island?
There are plenty of little bars and restaurants with incredible food that you can nibble during the day but I reccomend you Porto Santo Beach Club.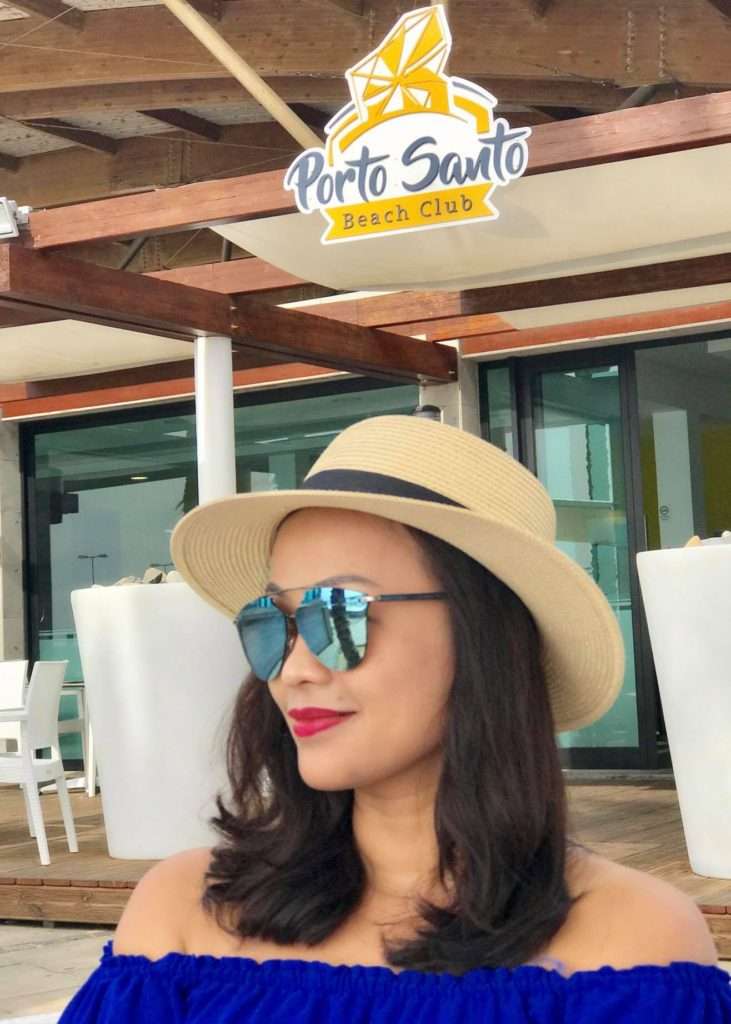 Beach Club is open 10:00-23:00. Good views, next to the pier with the village centre behind. Nice spot to swim.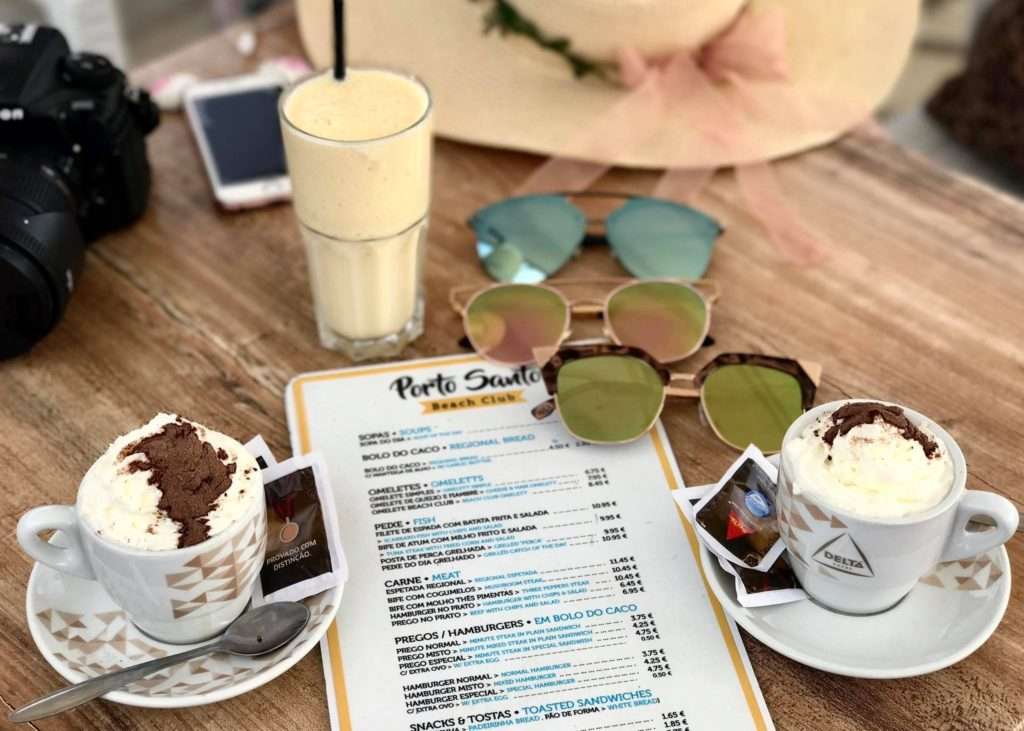 Porto Santo Beach Club
We had ice creams here and drinks here. Beautiful view of the beach and a great range of real ice creams, instead of usual prepackaged Magums. A little expensive – its popular with the tourists – but ice creams were well worth it.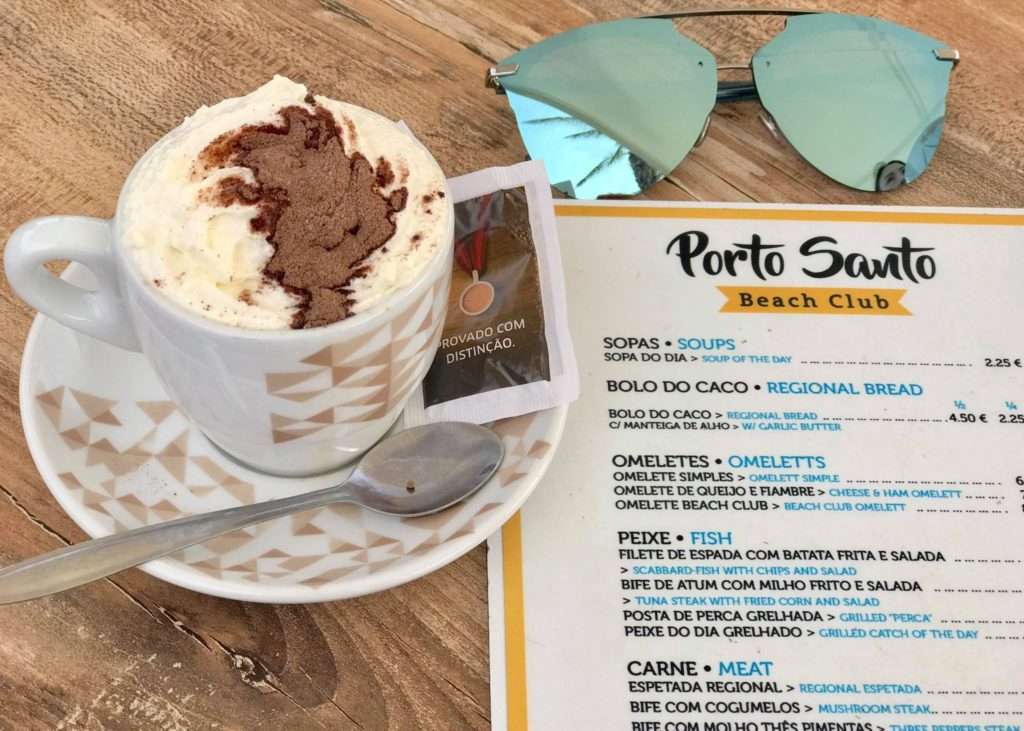 Adres: Rua Bartolomeu Perestrelo – Vila Baleira, 9400-153 Vila Baleira, Portugal  Tel. +351 924 447 568
The whole day was superb, the cruise organised well. It's a full day cruise so in all it was over 18 hours from leaving to getting back to our Madeira hotel in Funchal. Porto Santo is lovely though worth the day trip, beautiful beaches and fair sunshine. Overall it was a great experience…